NO CHILD SHOULD GO HUNGRY IN PENNSYLVANIA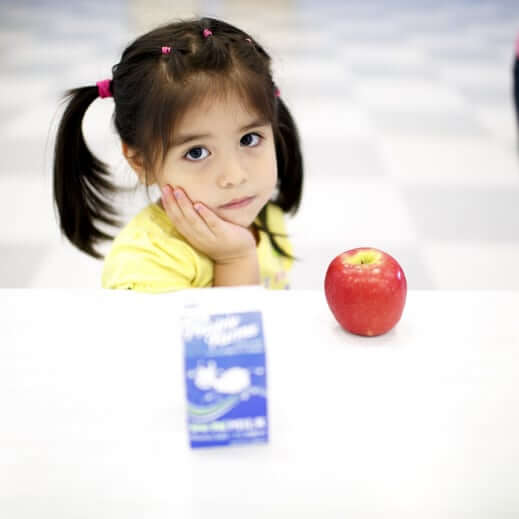 At No Kid Hungry, that's our promise. If it sounds simple, that's because it is.
That doesn't mean ending childhood hunger is easy. We know what works, and we've made extraordinary progress for kids and families.
But the job isn't done, and won't be done until we've met that promise and every single child in America has the food they need to grow up healthy and strong.
THE PROBLEM: KIDS IN PENNSYLVANIA ARE HUNGRY
There is no possible excuse for children to go hungry in this country. Yet it happens – every day, in every community.
More than 17% of children in Pennsylvania live in "food insecure" homes. That phrase may sound mild, but it means that those households don't have enough food for every family member to lead a healthy life.
Learn more Hunger Facts from No Kid Hungry
WE HAVE THE SOLUTION
We have plenty of food in the United States. And we have child hunger relief programs that work. The problem is that not enough kids are able to access them. That's a problem we know how to solve.
Together, with our partners, No Kid Hungry Pennsylvania works to ensure all children have access to the nutrition they need to grow and thrive.
JOIN US AND MAKE AN IMPACT
We all have different strengths to share in the fight to ensure every child in Pennsylvania gets the food they need. Whatever your strength, there's a way you can share it to help kids and create child hunger solutions.
Ways you can start making a difference today:
Learn More. Explore ways you can ensure no child goes hungry in your community and learn how you can engage key decision-makers.
Connect. Send us your success stories, ask us your most challenging questions, or drop us a line – we'd love to hear from you!
Spread the Word. Help us spread the word about No Kid Hungry Pennsylvania by sharing news about grant opportunities, updated resources, and recent successes with decision-makers in your community.
Speak Up for Kids. Hungry kids don't have lobbyists. They're counting on you instead. Write, call, and email to urge your elected officials to take a stand for children.
Generation No Kid Hungry. Today's young people are the generation that will end childhood hunger. If you're a middle school, high school, or college student, you can join the fight today.
Other Ways to Give. Join team No Kid Hungry by making a donation, starting a fundraising campaign, or attending an event!
Share Our Strength
No Kid Hungry is a national campaign run by Share Our Strength, a nonprofit working to solve problems of hunger and poverty in the United States and around the world. After 25 years of successfully investing in local nonprofits and helping find the best approaches to eradicating poverty and hunger, Share Our Strength launched No Kid Hungry in 2010.
As a child hunger organization, ending childhood hunger is our primary focus, though Share Our Strength continues to invest in and develop other campaigns.
Learn more about Share Our Strength and our other work at ShareOurStrength.org.