Montana No Kid Hungry is part of a public-private partnership with the Montana Department of Public Health and Human Services – Early Childhood & Family Support Division and Share Our Strength, a nonprofit working to solve problems of hunger and poverty in the United States and around the world.
Share Our Strength has been working to alleviate hunger and poverty for over 30 years, investing grant money in various hunger-fighting organizations. But alleviating immediate hunger through one-off grants was not enough. No Kid Hungry – a campaign launched in 2010 – sought to change this, not just by fighting childhood hunger, but ending it. The national No Kid Hungry campaign started by selecting states where they could devote resources, forge strong partnerships, and find real answers to solving childhood hunger.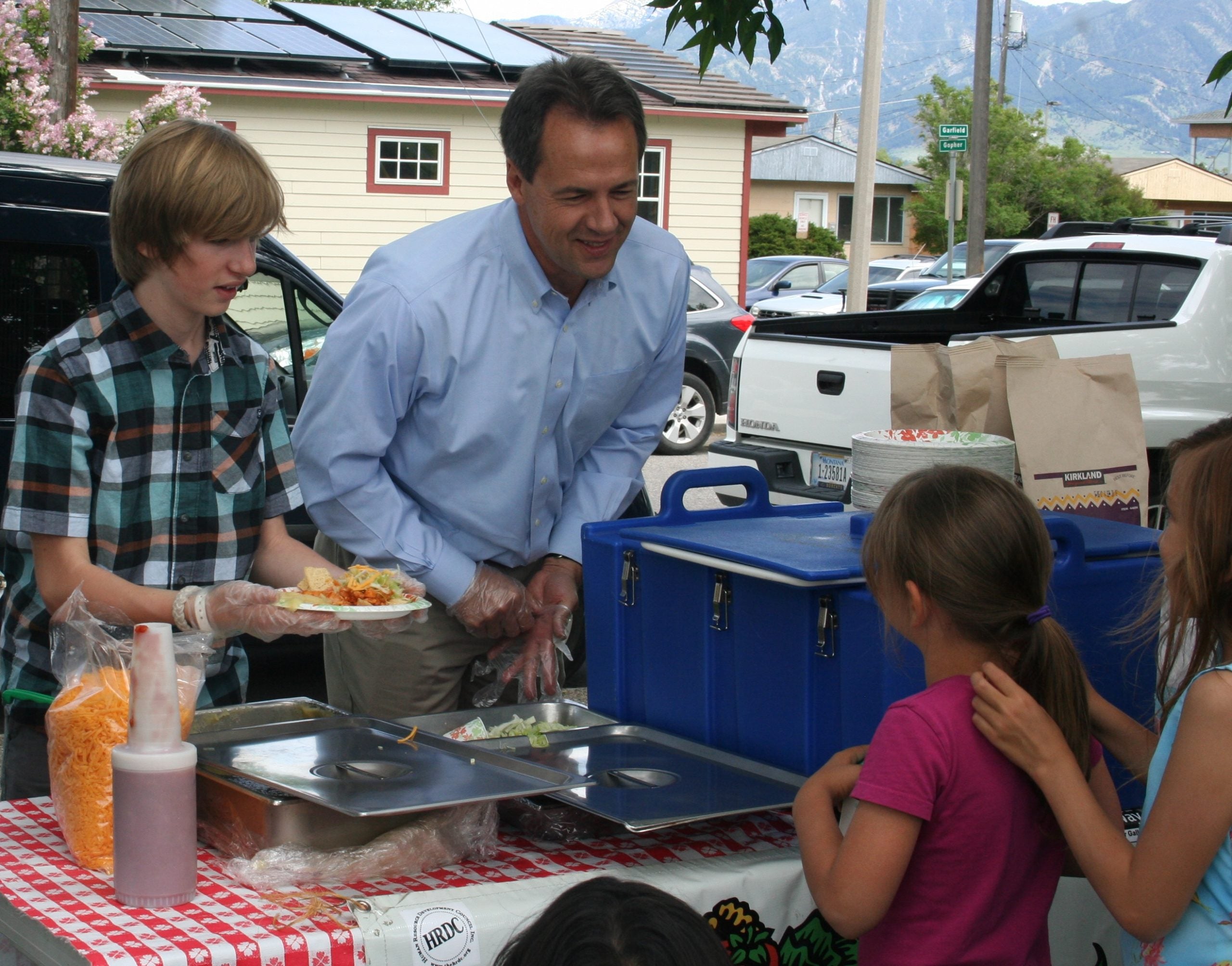 In January 2012, the Montana DPHHS partnered with Share Our Strength to launch Montana No Kid Hungry. The goals of Montana's collaborative No Kid Hungry campaign at the start were to address basic hunger issues, such as improving access and infrastructure of nutrition programs, and also help connect kids to healthy food.
Since the launch of Montana No Kid Hungry in 2012, our goals have expanded to include addressing root causes of hunger and poverty, supporting food sovereignty work by Tribal Nations, and taking on a forward-thinking leadership role within Montana's vast food and nutrition landscape. Over the years our strategies have evolved and we've seen significant progress in reducing childhood food insecurity.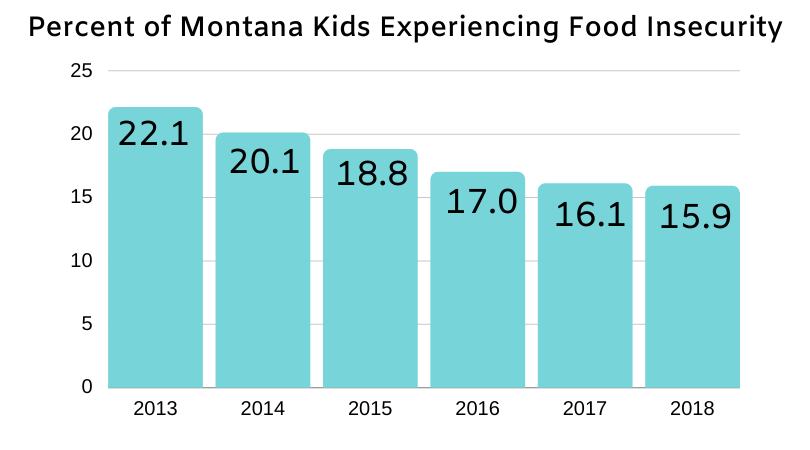 Food insecurity data in the graph above is provided by Feeding America Annual Reports. 2018 is most current data available. 
Learn more about our current work in the What We Do section.