Since schools play such an important role in shaping kids' knowledge and enthusiasm around healthy food, it is a focus of our work to help lift up Montana's school nutrition programs, promote the prioritization of wholesome foods in school meals, and advocate for more cultural diversity within school food. It is not enough to only improve kids' access to food – the quality of that food is also vitally important.
Repeatedly proven by leading health organizations like the CDC, Academy of Nutrition and Dietetics, and American Academy of Pediatrics is the fact that chronic diseases and acute illness can be significantly minimized, reversed, or even prevented altogether by simply eating a healthy diet, staying active, and not smoking. With this, it's important to remember that our economic, healthcare, and social systems can either make it easier or harder for people to maintain these healthy lifestyles.
This means that what we eat has a huge impact on our lifelong health as individuals, families, and communities.
Making meal quality a priority in schools requires systems change at every level, and school nutrition professionals are experts in working within all the challenges and red tape to serve the healthiest food possible. Some of biggest meal quality barriers facing schools include:
Here's how we support school nutrition teams in their meal quality efforts:

Montana Cook Fresh Leadership Institute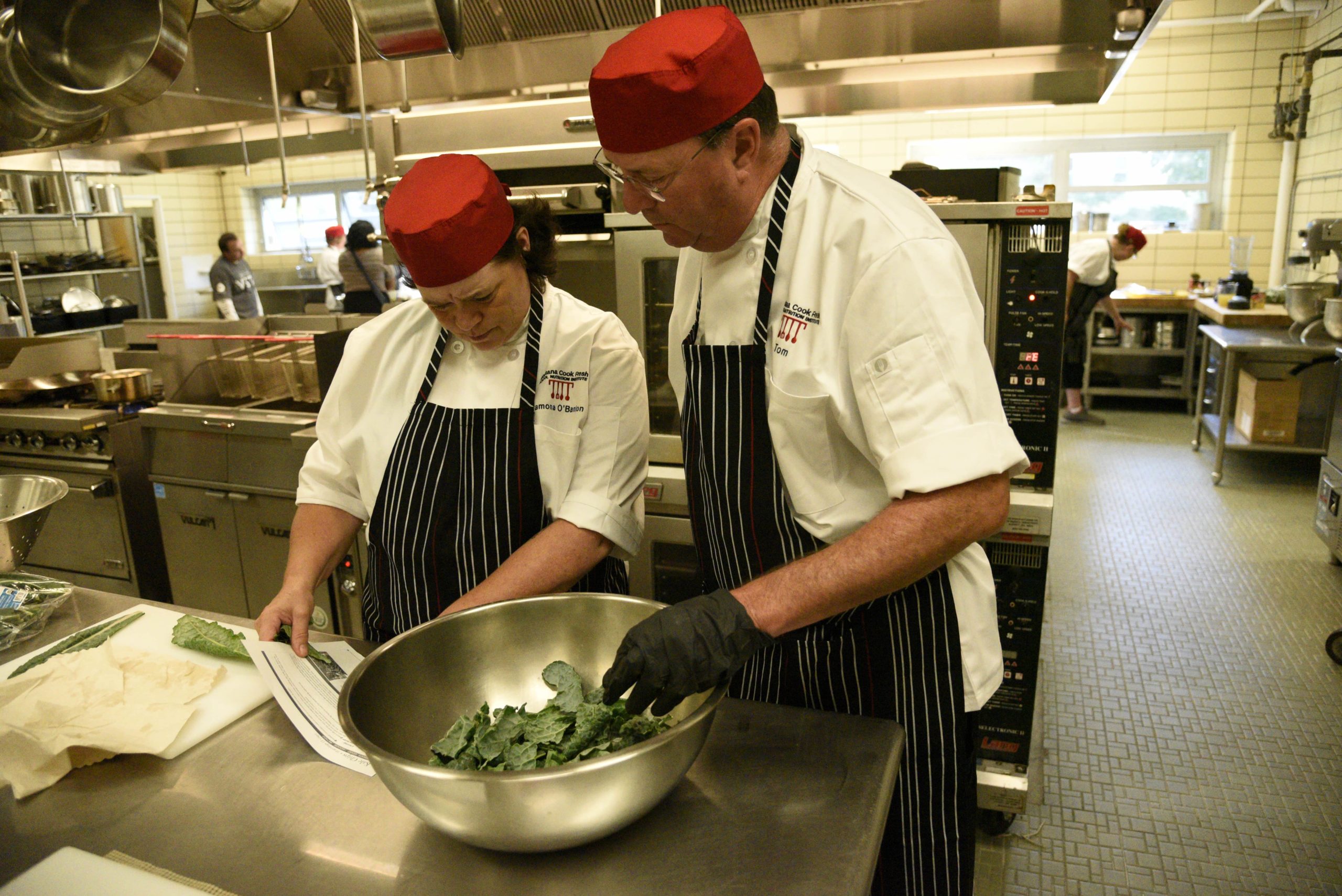 Since 2018 we've partnered with Montana Team Nutrition and the Office of Public Instruction to offer specialized School Nutrition Director training in preparing fresh and wholesome meals, maximizing budgets, managing staff, and other critical skills through the annual Montana Cook Fresh Leadership Institute.
As a supplement to the Cook Fresh Institute, we also assist in coordinating Montana Peer Educator Network as an avenue for School Nutrition staff to connect, share, and learn from one another. View the Contact List of Montana School Nutrition Peer Educators to see who's in the know and get in touch.
Montana School Nutrition Association and
Farm to School Partnership
We are also active members of the Montana School Nutrition Association (SNA), and since 2018 have played a large role in shaping the content of the annual Montana SNA conference that brings together almost all School Nutrition Directors and many staff from across the state. At the 2019 conference we brought Chef Sean Sherman of The Sioux Chef and Mariah Gladstone of Indigikitchen to give a keynote address on the importance of incorporating more traditional indigenous foods into school meals, as well as lead a live cooking demonstration with Native ingredients. In 2018 we established a partnership with the Chef Ann Foundation and brought Chef Ann to deliver an inspiring welcome message and conference session for attendees.
We work closely with the Montana Farm to School initiative to support efforts in bringing more fresh and local foods to schools. We are active members of the Montana Farm to School Leadership Team and have dedicated time towards advancing Farm to School policy in the state legislature as well as promoting procurement of local Montana food products in schools.
Montana School Eats Photo Contest
Every year since 2017 we've hosted a statewide photo contest to celebrate and recognize school nutrition teams' dedication to serving healthy food to students. The contest happens each year throughout the month of February, and nutrition teams are awarded with cash prizes to go towards whatever is needed for their kitchens or staff. 2020 contest winners are listed below – Check out photos from previous winners as well!
2020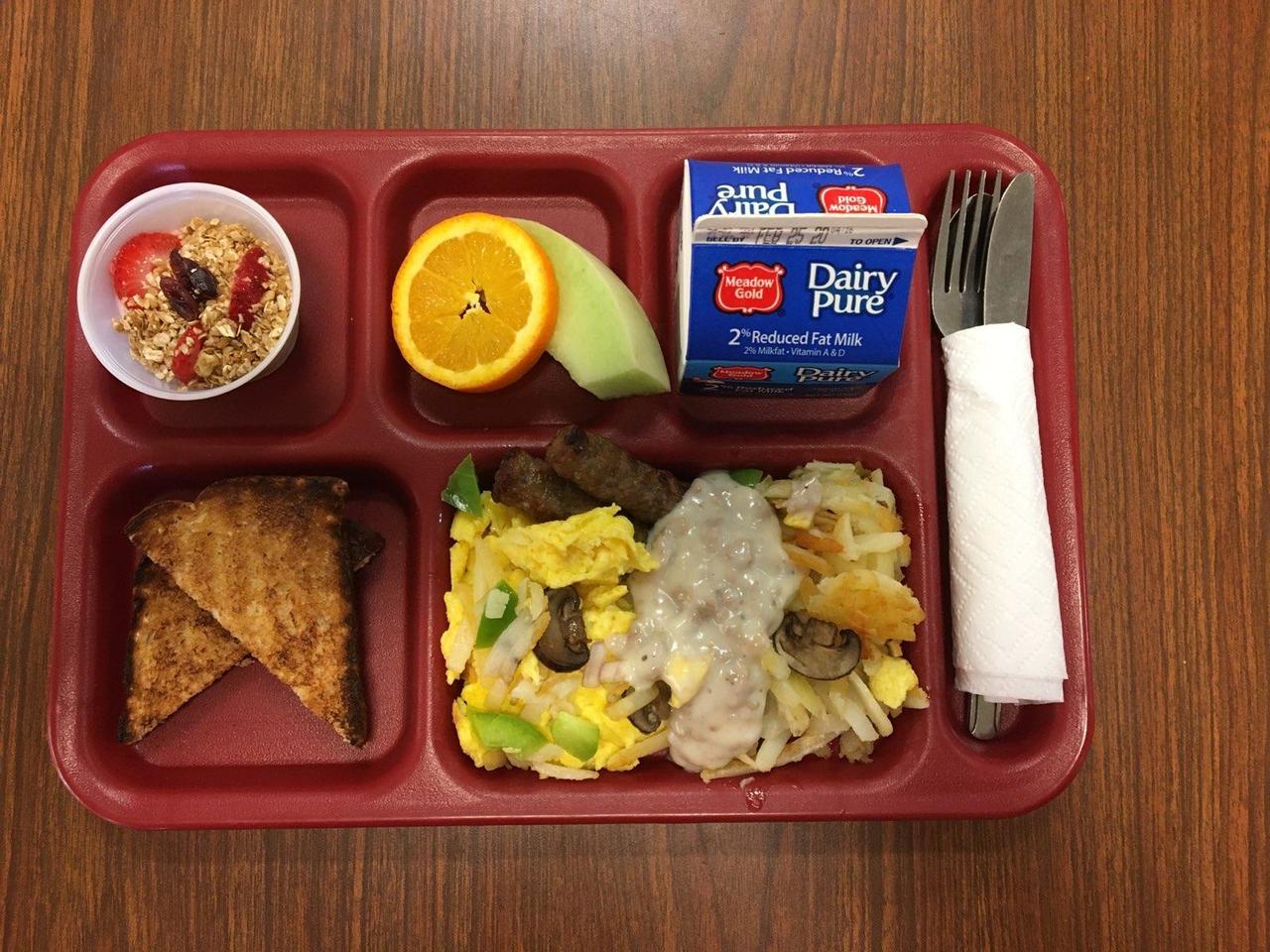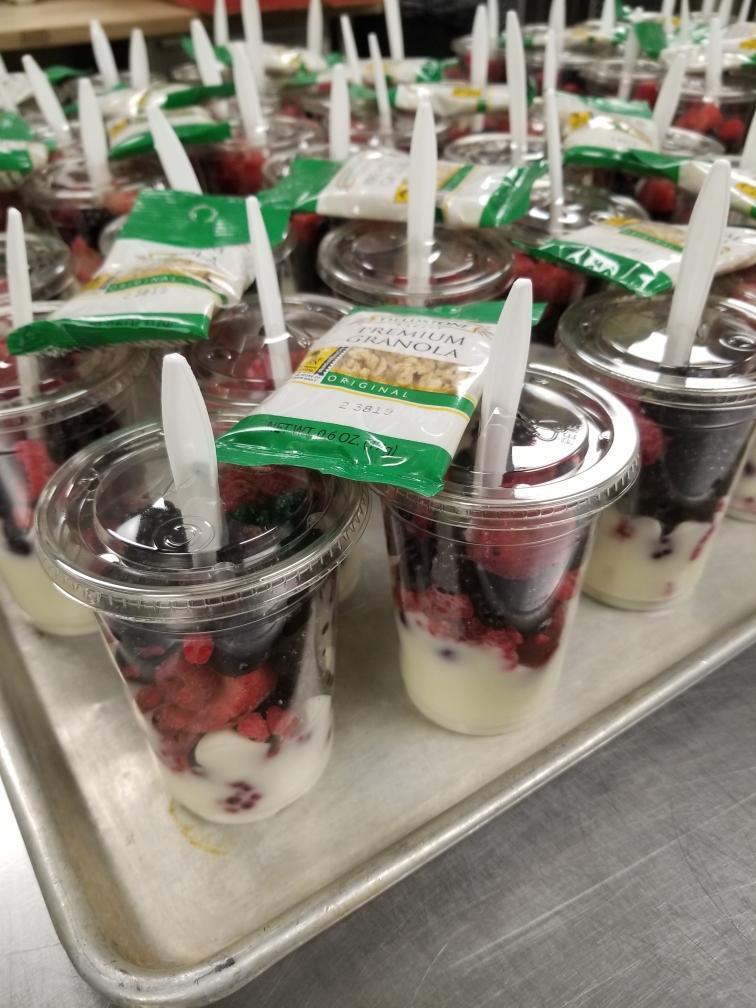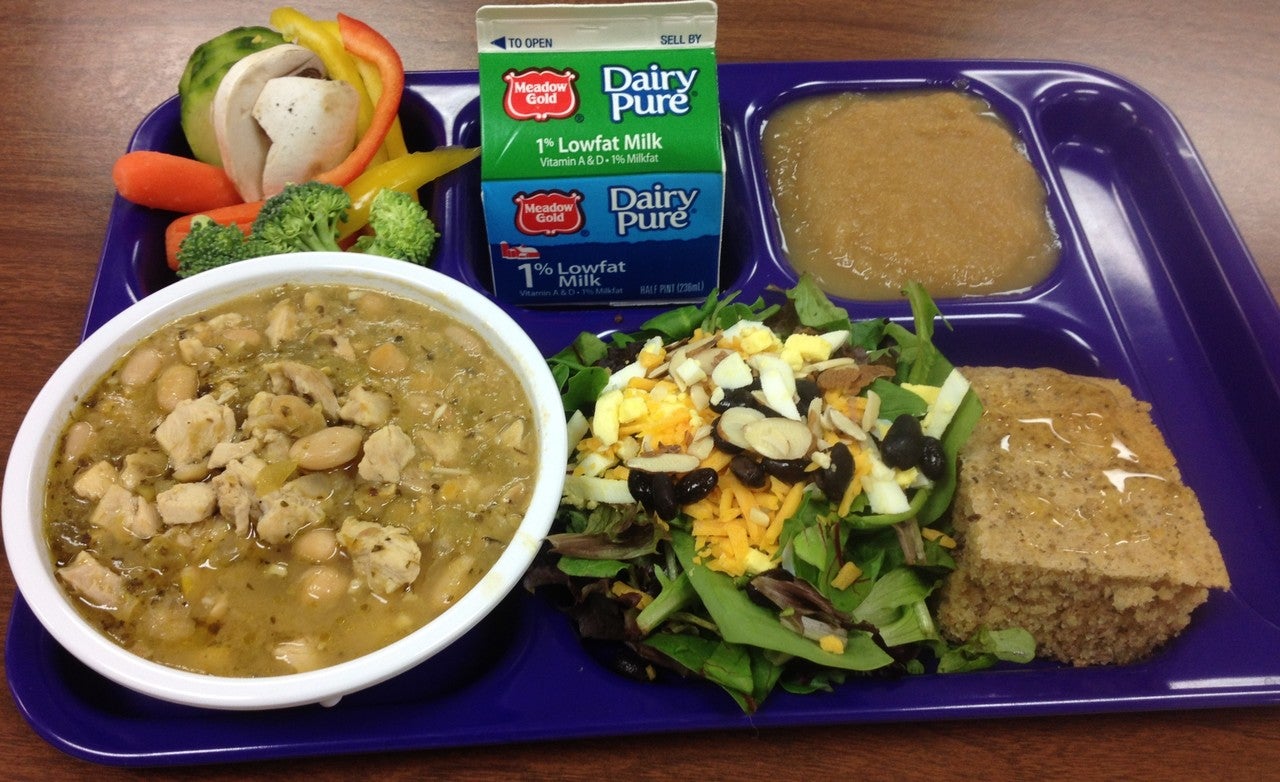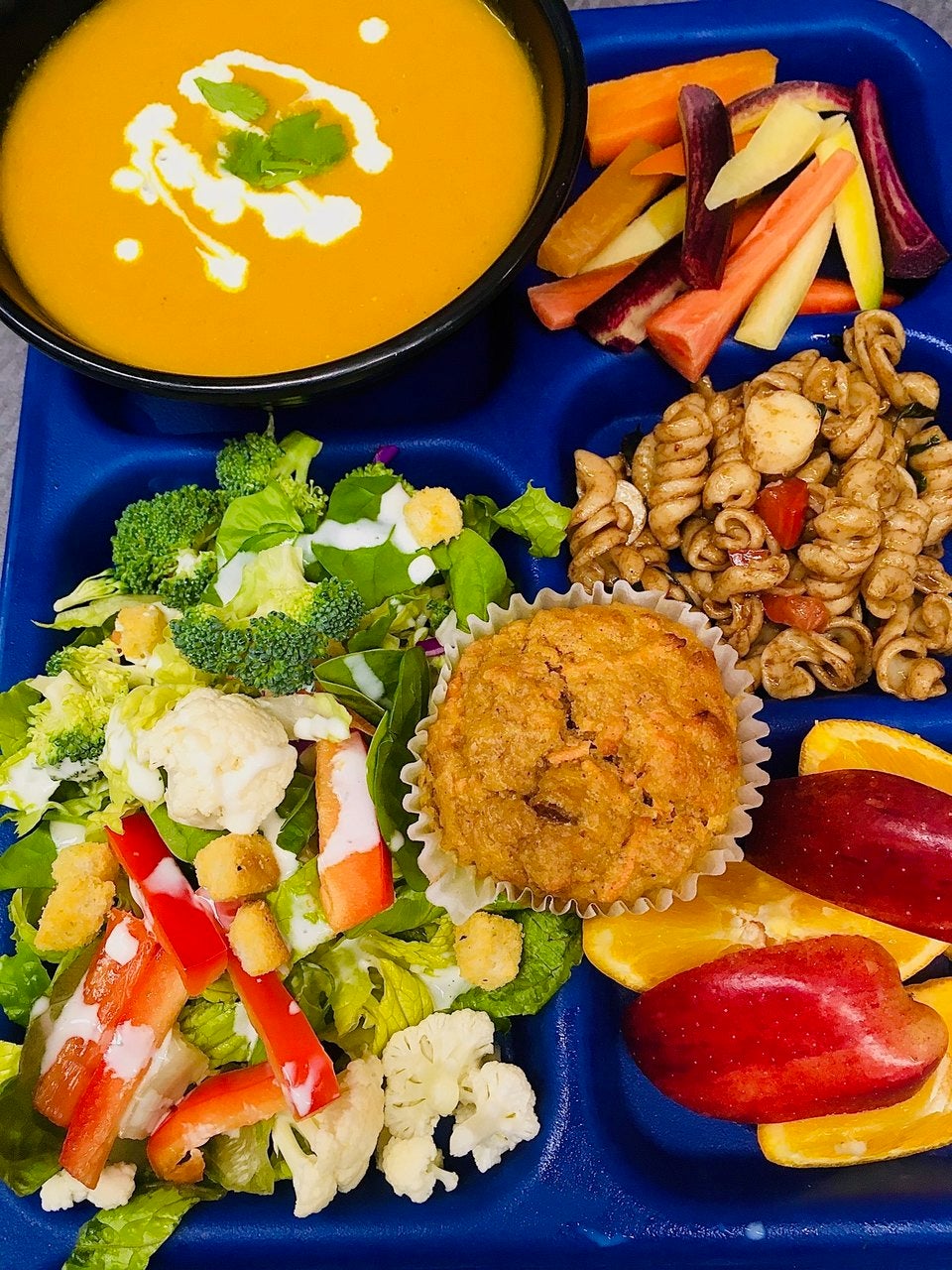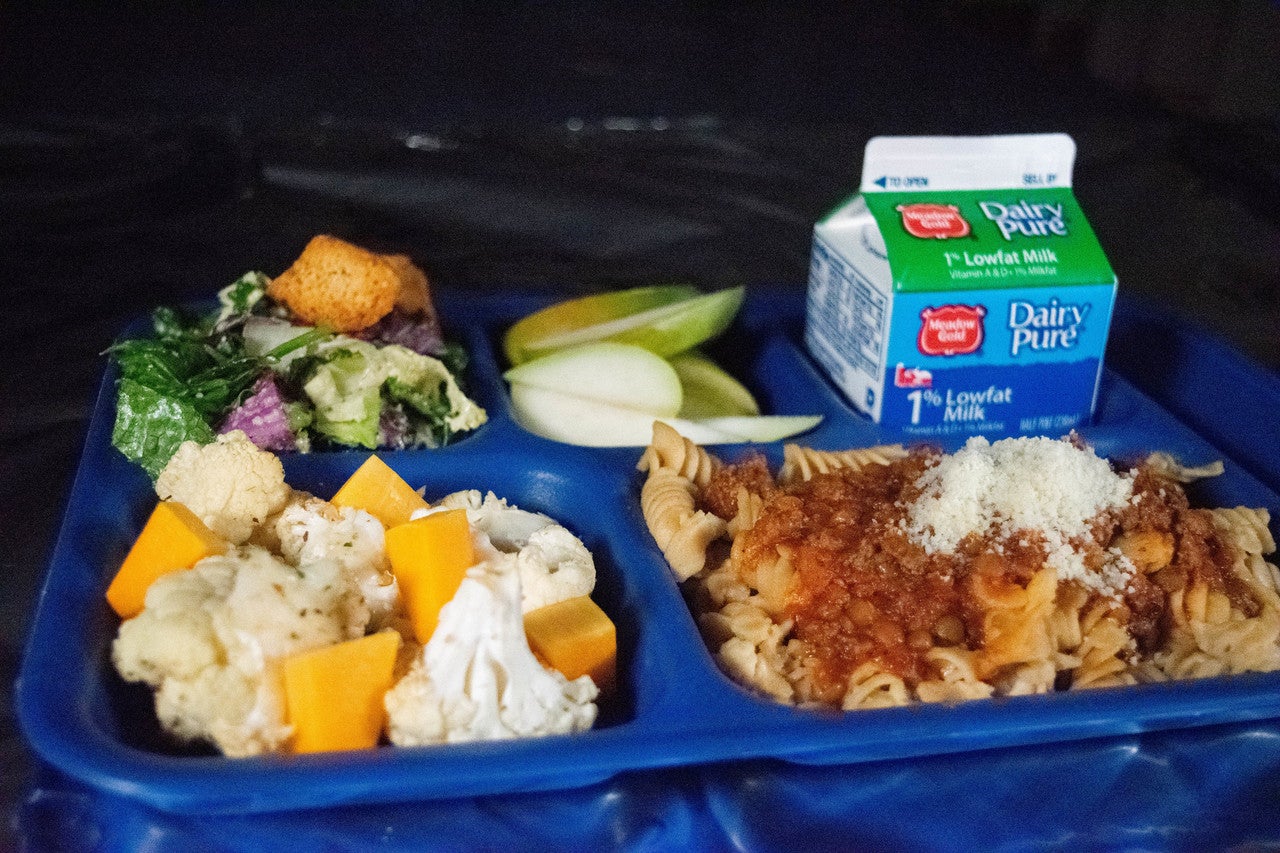 First Place – School Breakfast // Twin Bridges Schools // Omelette with Fresh Fruit & Granola
Runner Up – School Breakfast // Saddle Peak Elementary, Belgrade // Mixed Berry Parfaits for Breakfast in the Classroom
First Place – Indigenous Foods //  Power Public Schools // Heirloom Painted Mountain Corn Bread, Chili & Salad with Beans & Mushrooms
First Place – Local Foods // Target Range School, Missoula // Curry Carrot Soup, Aloha Carrot Muffin, Fresh Salad Bar
Runner Up Local Foods // Lone Peak High School, Big Sky // Pasta with Local Lentil-Bison Sauce, Roasted Butternut Squash & Cauliflower