Sarah Steely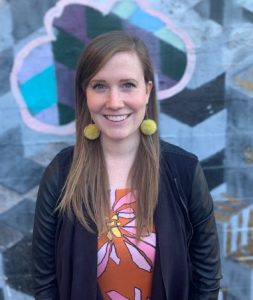 Sarah Steely is the Associate Director for No Kid Hungry Virginia. In this role, Sarah leads team communications and develops data-informed engagement strategies to increase awareness of and access to the USDA school nutrition programs, including the School Breakfast Program, At-Risk Afterschool Child and Adult Care Food Program (CACFP), Summer Meals Program, and Community Eligibility Provision (CEP). Sarah previously served as an analyst for Marstel-Day, a Virginia-based natural resource and environmental consulting firm, where she provided land use planning and stakeholder analysis services to clients across the country. Sarah graduated from the University of Virginia and currently lives in Charlottesville.
Catherine Spacciapoli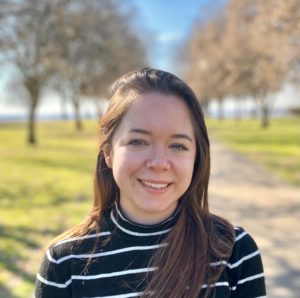 Catherine Spacciapoli is a Program Manager with No Kid Hungry Virginia. She works alongside school divisions and partner organizations to increase access to and awareness of childhood nutrition programs in Virginia. Catherine manages the Breakfast after the Bell, Afterschool Meals, and Summer Meals grants for the state with the goal of supporting schools and sponsors in expanding their programs while also leading the Virginia Breakfast Challenge, a state-wide initiative to increase participation in and excitement for school breakfast. Prior to joining the No Kid Hungry Virginia team, Catherine worked with the Partnership for Public Service leading logistics and evaluation for leadership development programs geared to federal managers. She is a graduate of the University of Richmond where she studied Latin American Studies. Catherine spends her free time cooking her favorite Italian foods with her husband and walking outdoors with her retired rescue greyhound, Carlos Santana.
Arneisha Smallwood
Arneisha Smallwood is the Communications Associate with No Kid Hungry Virginia. Previously, she served as the Farm to School Outreach and Extension Assistant at the Center for Environmental Farming Systems at North Carolina State University. Arneisha managed social media outlets for the Farm to School Coalition of North Carolina, lead onboarding processes for the coalition and coordinated school garden workshops in North Carolina.
Arneisha holds a Bachelor's degree in Agricultural Education (Professional Services) with a concentration in Agribusiness and a Master's degree in Agricultural Education from the Illustrious North Carolina Agricultural & Technical State University.
After completing graduate school, she founded Agriculture is Life™.  Agriculture is Life is a t-shirt brand dedicated to amplifying the voices of women of color in food, agriculture and related fields. Arneisha is very passionate about helping people, creating opportunities and sharing the stories of BIPOC communities as they relate to food and agriculture. Arneisha's favorite holiday is Christmas and one of her favorite activities is to laugh because laughter is good for the soul and helps burn calories!
Amy Biestek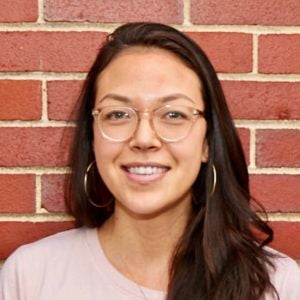 Amy Biestek is the Northern Virginia Program Manager and is excited to bring back to No Kid Hungry Virginia her passion for improving the health and well-being of children by building a more equitable food system. Prior to joining the team, she was the Development Manager at The Greenlining Institute where she facilitated partnerships and raised funds to advance racial and economic equity for communities of color throughout California. She also worked for the Bainum Family Foundation, helping to build a collective policy agenda to ensure the coordination of systems serving D.C.'s infants and toddlers, and their families. She has also managed after school and summer enrichment programming at Title I schools in Maryland, advocating for greater equity and access in education.
Amy holds a master of public policy, with a social policy concentration, from George Mason University and received her undergraduate degree in foreign affairs from the University of Virginia. Outside of work, she enjoys experimenting with new recipes, listening to the latest true crime podcasts, and going on walks with her pup, Yoshi.