Learn more about our team and reach out with questions about how you can get involved with No Kid Hungry Texas.
Kathy Green
Kathy Green is the Director of No Kid Hungry Texas. In that role, she works with school districts, community organizations, and statewide associations to increase school breakfast, summer food, and afterschool meals participation. Previous to this position, Kathy was the Director of Advocacy and Public Policy for Central Texas Food Bank for seven years. Kathy has also worked for the Texas Department of Agriculture in the Food and Nutrition Division, the Texas Association of School Boards in governmental affairs, and at the Texas Legislature as a legislative director and aide. Kathy holds a B.A. from The University of Texas at Austin. She also serves on the Austin Public Library Foundation board, Austin ISD's District Advisory Council, the Austin Women's Symphony League, and is a 2013 Leadership Austin graduate.
Contact Kathy: kgreen@strength.org
Franco Cruz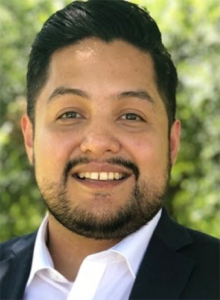 Franco Cruz is a Senior Program Manager, responsible for San Antonio and South Texas. Franco has experience working with dozens of school districts and nonprofits in the San Antonio area on federal nutrition programs. Franco Cruz was previously Director of Operations with San Antonio ISD at Ogden Academy, and has also previously worked as Regional Director for afterschool meal programs in Texas. Franco is originally from El Paso, and is a first generation Mexican-American citizen and English language learner, earning his BA from The University of Texas at San Antonio. Franco is passionate about finding solutions to tackle hunger insecurity, and enjoys overcoming school operational barriers that open up breakfast to a large amount of students.
Contact Franco: fcruz@strength.org
Mia Medina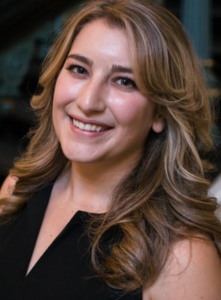 Mia Medina is the Program Associate for No Kid Hungry Texas and focuses on statewide outreach, technical assistance, grants, and day to day operations. Prior to working at No Kid Hungry, Mia worked in the Medicaid Division of Texas Health and Human Services Commission where she worked collaboratively with the Policy Council for Children and Families to come up with policy changes that could better the lives of families who have children with disabilities. She also has experience working with schools and school districts through her work at Partnership for 21st Century Learning, a nonprofit in Washington, DC that focused on highlighting best practices in whole child learning. Mia is originally from Big Spring, Texas and is a recent graduate of American University where she received her Master of Public Administration and Policy. She is also a proud alumnae of Texas Tech University where she received her Bachelor of Science in Human Development and Family Studies.
Contact Mia: mmedina@strength.org