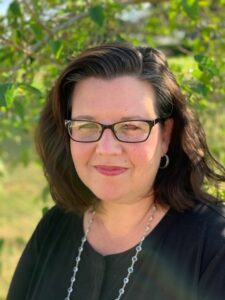 Sky Beard serves as the Florida Director for No Kid Hungry where she is honored to lead a mission-driven team focused on addressing child hunger across the state. Sky has extensive experience working with schools and community organizations focused on child and family programming in Florida. As the Florida Director, Sky oversees the team's strategic planning and program operations focused on increasing access to nutrition programs for children and their families.
Prior to joining No Kid Hungry, Sky served as the Executive Director of the Early Learning Coalition of Brevard County. In this role, she led a community-based organization serving early learning providers and Florida's youngest learners. She was engaged in both local and statewide committees that worked with partners to enhance access and quality of early childhood education programs in Florida. Sky was also involved in state associations where she participated in legislative advocacy and state policy development. Prior to her 12 years in nonprofit early childhood education leadership, Sky was a Florida trainer for a national child abuse prevention program. She has managed programs focusing on access to prenatal care as well as programs that enhanced parent-child interaction and early identification of developmental delays in children. Sky is a strong advocate for ensuring that all children have an opportunity to benefit from existing services and championing additional programs when gaps in services are identified.
Sky is a native Floridian and is passionate about identifying approaches to tackle food insecurity in a state where she has such deep roots. Sky earned her Bachelor and Master of Social Work degrees from the University of Central Florida.
Contact Sky: sbeard@strength.org