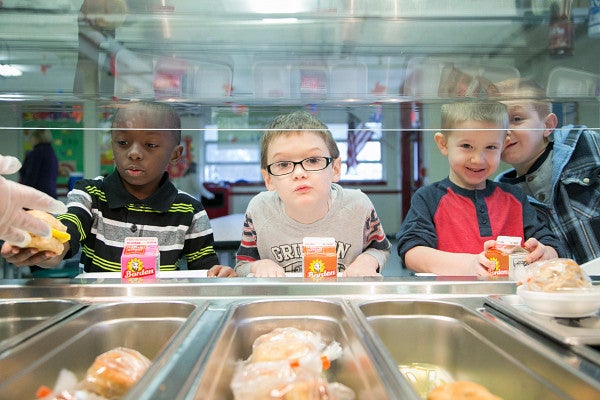 Kids are back to school and, for many, the excitement is palpable. Yet, this fall, 1 in 5 kids in Kentucky could struggle with hunger as they re-enter the classroom. 
This hunger impacts everything, including the ability to learn. Just like textbooks and pencils, food is an essential school supply. 
The importance of ensuring children have access to food cannot be understated. Research shows that children who struggle with hunger not only have a harder time learning, but are more likely to struggle with chronic illnesses, mental health issues and behavioral problems. These problems can follow children throughout their lives, even impacting their financial prosperity.  
Luckily, schools have one of the most powerful tools to combat childhood hunger at their disposal: school nutrition programs can play a massive role helping kids get the food they need.  
And that food has many benefits: not only are kids getting their most nutritious meals of the day, they're also eating on a regular schedule with their peers and trusted adults, like teachers and administrators. Beyond nutritional value, these meals also provide stability and a sense of community, which can help kids heal from the trauma they've faced since the beginning of the pandemic. This will help kids focus on the classroom, and better allow schools to focus on building community and accelerating learning.  
Here in Kentucky, school nutrition professionals and community organizations have been working tirelessly to feed kids since the beginning of the pandemic.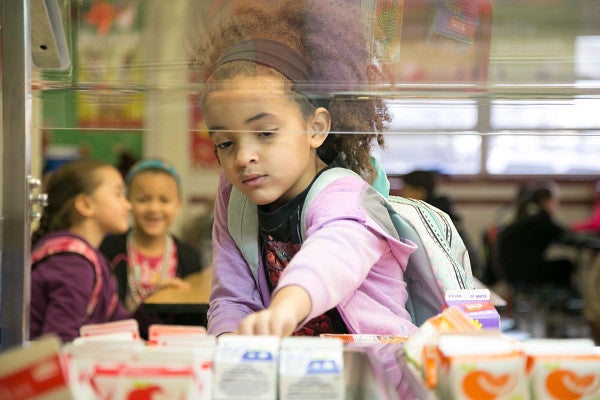 Despite the opportunities and flexibilities schools have, there are still many obstacles: as schools reopen and rebuild, nutrition programs are facing unique challenges in staffing, budgeting, enrollment and reach. It will be necessary to monitor and adapt as the landscape on the ground changes, and the risks of shutdowns and quarantines still loom. 
There's also more work to be done: we must incorporate lessons we've learned –such as the effectiveness of maximizing SNAP benefits, as school and summer meals flexibilities allowed by USDA waivers– and make them a part of future solutions.  
As students go back to school this Fall, we have the opportunity to build even better and stronger institutions for the children in Kentucky. We cannot let them down.