The coronavirus pandemic has had a catastrophic impact on families throughout the country. In Louisiana, school closures put hundreds of thousands of kids who rely on school meals during the school year at risk of going hungry.
Luckily, when their communities needed them more than ever, schools, food banks, pantries, and community organizations across the state stepped up in incredible ways. Because of them, kids throughout Louisiana have remained nourished during the crisis.
These frontline hunger heroes – school nutrition and transportation professionals, community leaders, administrators, teachers, and volunteers – have done everything they can to ensure that kids continue to have access to meals. They've worked tirelessly, often for longer shifts and without days off. They've also found creative ways to get meals to kids, distributing weekly bags of fresh produce, providing curb-side meal pick-up and even hopping on school buses to deliver meals directly to kids' homes. These hunger heroes have shown tremendous dedication over the past months, all while juggling mounting stress and uncertainty.
Today, on #ThankAHungerHero Day, we're saying a huge THANK YOU to these incredible heroes across Louisiana working to ensure kids and families in their community stay strong, healthy, and nourished. Heroes like the Sankofa Community Development Corporation, the New Orleans Recreation Department Commission, Three O'Clock Project and so many others. In a time of great uncertainty, these heroes are making certain that students in Louisiana can count on healthy meals.
Sankofa Community Development Corporation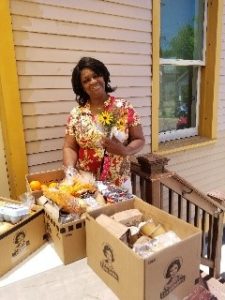 Located in the Lower Ninth Ward of New Orleans, where access to healthy, affordable food is compromised, the Sankofa CDC's network of neighborhood-based mobile markets and the Fresh Stop Market address food equity issues and strengthen the community-based food system by linking produce grown by local farmers and producers with consumers – building a healthy and economically vital environment for generations to come. During the coronavirus pandemic, Sankofa CDC's Food Pantry has partnered with the Healthy School Food Collaborative to provide essential meals to kids and families during COVID-19 school closures.
New Orleans Recreation Department Commission
In the wake of the COVID-19 pandemic, the New Orleans Recreation Department Commission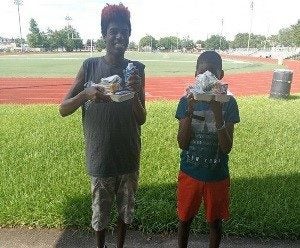 (NORDC) expanded meal service through their Kids Café program from 11 to 21 sites in order to meet the need during school closures. Meals are distributed Monday through Friday at recreation centers and playgrounds, as well as four mobile sites. More than 50,000 meals have been distributed so far. Parents are encouraged to pick up meals for their kids ages 18 and under. Visit their website at https://nordc.org/home/ for meal locations across the City of New Orleans.
Three O'Clock Project
Since the start of COVID-19 school closures in Louisiana, Three O'Clock Project has served some 1.5 million meals to kids through mobile meal delivery and onsite pick-up. In East Baton Rouge, they have even provided weekend meals – which are served from five local schools. In Lafayette Parish, the local response was so overwhelming that Three O'Clock Project is now providing meals to Opelousas, as well as the nearby towns of Breaux Bridge and New Iberia.  Additionally, they have added the towns of Scott and Carencro to their Mobile Meals route, distributing free daily Grab-and-Go breakfasts and lunches. Guardians can pick-up meals for any child ages 18 and under and no registration is required.  Families can visit their website https://www.threeoclockproject.org/ to find meal locations across the state.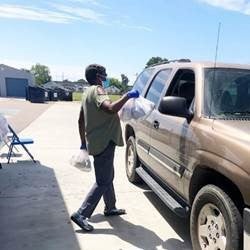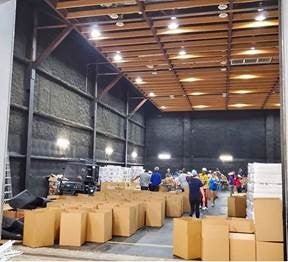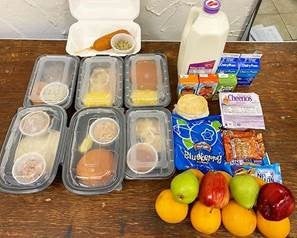 We're so grateful today and every day to all of the amazing people who are hard at work finding new and innovative ways to feed hungry kids while schools are closed. Thank you for everything you do! #ThankAHungerHero
Since the pandemic began, No Kid Hungry Louisiana has provided more than $635,000 in emergency grants to support the work our hunger heroes are doing across the state. Today, we are saying thank you from the bottom of our hearts.
No Kid Hungry Louisiana couldn't be more grateful for each and every one of these individuals and organizations and for all of the hunger heroes on the front lines. Let's come together to shower them with much-deserved gratitude and appreciation.