The Community Eligibility Provision (CEP)
CEP is a school meal funding option that allows  schools to offer free breakfast and lunch to all students – essentially becoming Hunger-Free Schools. More than 102,780 students in Maryland attend one of 238 Hunger-Free Schools.
Students in CEP schools have improved attendance and are nearly three times less likely to face food insecurity. (Read about the research study of CEP in Maryland, conducted by Johns Hopkins University here.) CEP is also associated with improved test scores, weight outcomes, on-time grade promotion, and disciplinary referrals. (Source)
No Kid Hungry Urges Maryland Schools to Elect CEP in July 2020
Hunger-Free Schools in Maryland (2019-2020)
Click here to download the complete list of CEP schools for SY 2019-2020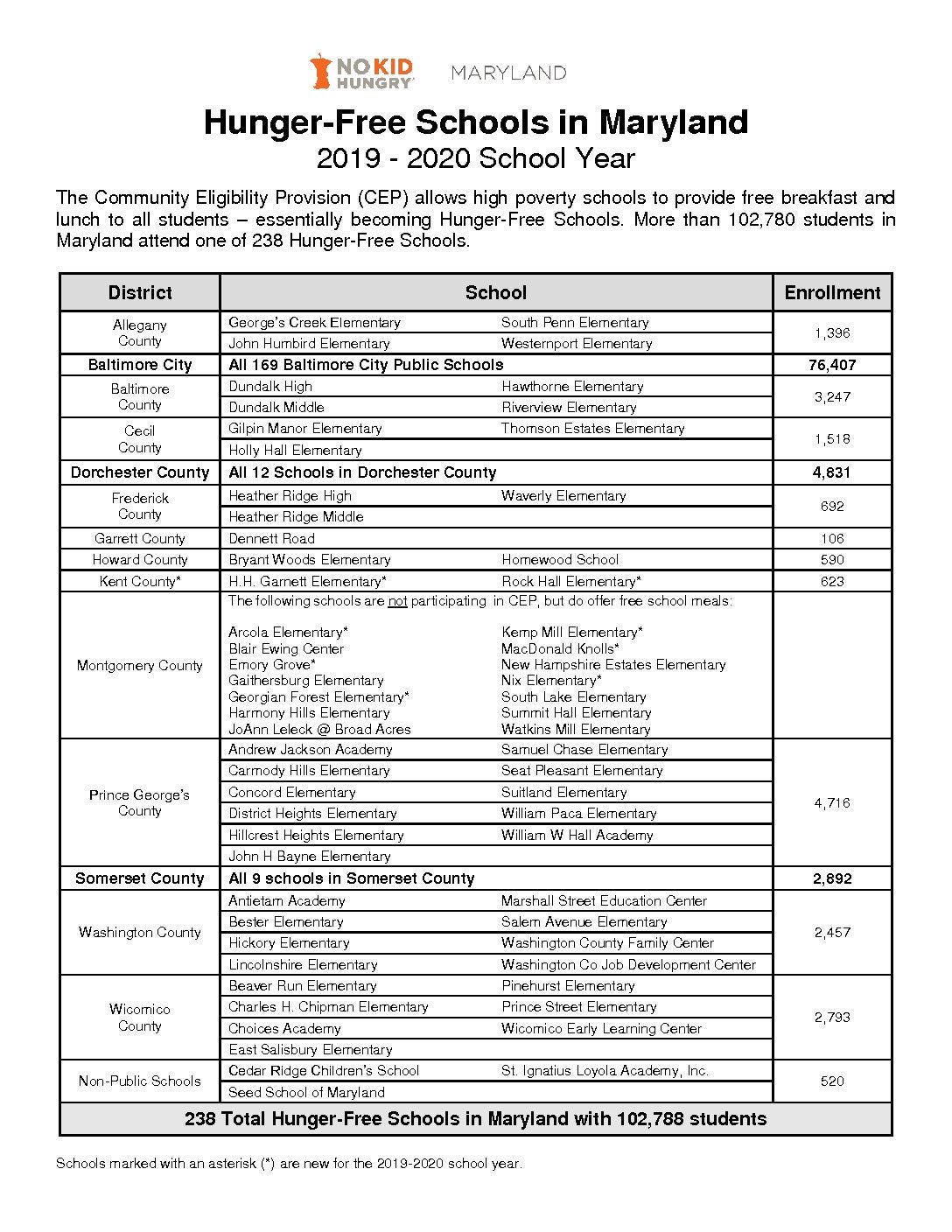 Schools that are CEP-Eligible, but not Participating
Many additional Maryland schools are eligible to participate in the 2019-2020 school year.
For a complete list of eligible and near-eligible schools, click here.
Click here for a map of schools that are eligible, but not participating in CEP (2018-19).