All Faiths Food Bank is the largest hunger relief organization in Sarasota and DeSoto counties. Each year, All Faiths provides millions of meals through programs and partnerships with hundreds of charitable organizations. In addition to food distribution, All Faiths operates innovative direct service programs that not only solve the immediate problem of hunger, but also strive to end hunger by helping families attain long-term food security, enjoy better health outcomes, and achieve self-sufficiency.
All Faiths is the only food bank serving DeSoto County and has provided programs and services in the county for more than 15 years. DeSoto County is rural with 38,000 residents spread across its 639 miles. More than 26% of residents live below the poverty level and 24% of children in DeSoto County live in food insecure homes. The entire school district of DeSoto County Schools qualifies for Community Eligibility Provision (CEP), which means the district provides healthy school meals at no cost to every student.
In May 2019, All Faiths opened the DeSoto Food and Resource Center, a one-stop shop where clients can meet with staff to assess their needs, receive or be referred to services, and receive emergency food. Their partnership with No Kid Hungry extended this work with a focus on children and families.
No Kid Hungry funding helped All Faiths reach 6,830 children and 14,614 individuals through their backpack program, school pantry program and by supporting their Outreach Worker who provided SNAP application assistance and referrals that connected families to mobile pantries in their communities. Key partnerships with the Casa San Juan Bosco Farm Worker Housing Community, Desoto County Boys and Girls Club and DeSoto County Schools allowed All Faiths to focus their efforts in low-income, under-resourced communities and provide healthy meals, snacks and fresh produce to families.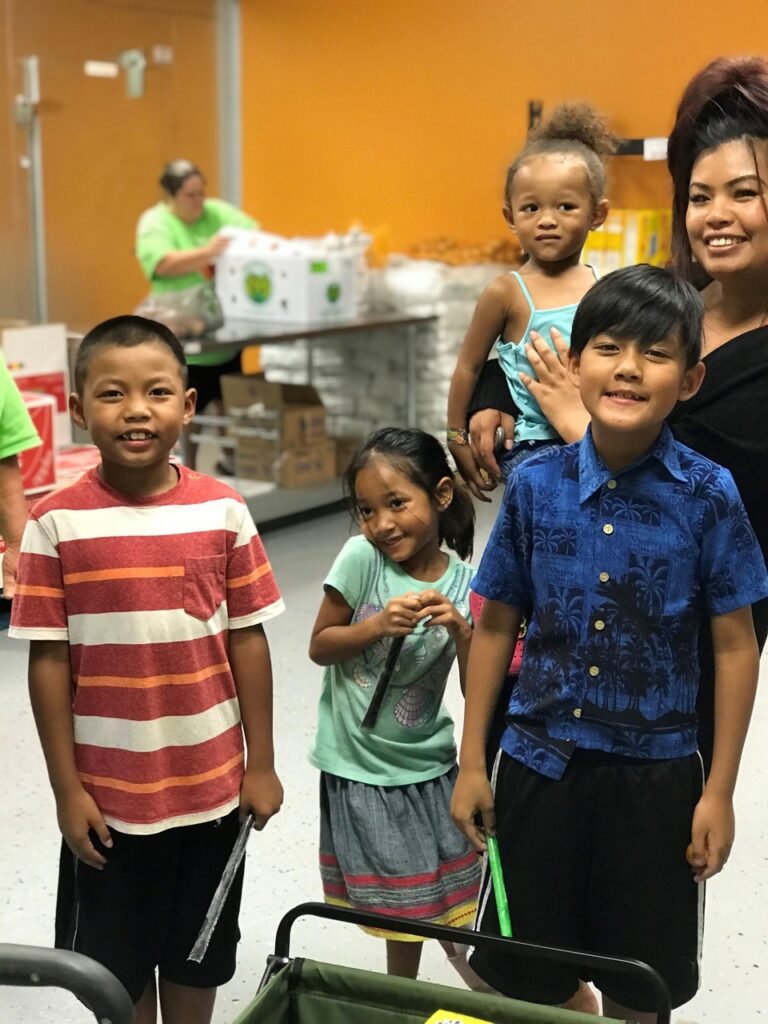 All Faiths Food Bank, CEO Sandra Frank explains, "Addressing hunger in DeSoto County is a core part of our mission. We are grateful for No Kid Hungry for understanding the need and believing in our work. Their support of our Backpack and School Pantry programs allows us to provide essential, nutritious food to children and families."
Children from Casa San Juan Bosco received backpacks over the summer filled with nutritious, kid-friendly snacks and a food box of groceries to take home to their families. All Faiths also made sure their informational materials were developed in both English and Spanish and they had bilingual staff in Spanish, English and Creole to meet the needs of the diverse families they serve.
DeSoto County Boys and Girls Club received snacks and backpacks to distribute to children over weekends. In almost every case, the backpacks were shared with siblings, parents, and other household members at home. Children loved taking home their bag every Friday and would excitedly describe which items were their favorite and least favorite. One young girl explained that she always shares her chocolate milk with her grandma. After seeing firsthand the impact each weekend bag had on these young children, All Faiths Food Bank decided to give each family at the Boys and Girls Club a grocery box and a produce box to take home.
All Faiths wrapped up last summer by participating in one of the largest Back-to-School events in DeSoto County. The DeSoto County School District sponsored a back-to-school drive to collect supplies for more than 1,000 children. During the event, All Faiths Food Bank provided every child with a backpack and every family with a box of fresh produce.
All Faiths will continue its mobile pantry, school pantry, and backpack programs, but they are also exploring options that would further address childhood hunger and families' economic mobility. Part of these efforts include expanding their SNAP programming, so the DeSoto Food and Resource Center can become an official ACCESS partner with the FL Department of Children and Families, offering application assistance to families for FL KidCare, and expanding their SOAR (SSI/SSDI) application assistance program, which helps families at risk of or currently experiencing homelessness.