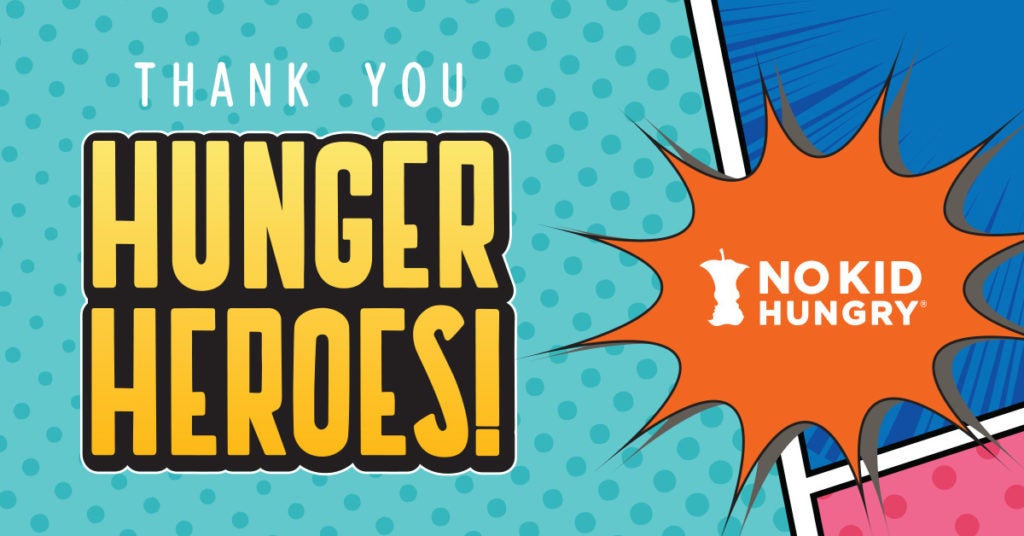 2020 has been a devastating year for our nation, as a global pandemic has killed more than 300,000 Americans and left many more facing hunger and poverty.
So many Louisianans have struggled in the face of multiple crises this year, as the health and economic effects of the coronavirus pandemic have raged on at the same time that hurricanes and storms destroyed homes and property across our state. In Louisiana, more than 1 million people could face hunger this year, including 35% of all children – the highest rate of any state in the nation.
Amidst all of the challenges we've faced, there are stories of hope – among them, the champions who have worked tirelessly to ensure that the hundreds of thousands of kids in Louisiana who rely on school meals would not go hungry when schools were closed.
School nutrition staff have emerged as unsung heroes of the coronavirus pandemic, working day in and day out, at times putting their own health at risk to serve students with a smile.
At the same time, the coronavirus pandemic has completely upended school meal programs as we know them. As schools have adjusted to remote learning, hybrid models, and changes within the building to keep students and staff safe, school nutrition departments have had to work quickly to make sure meals remain available for every student.
These frontline hunger heroes – school nutrition staff and transportation professionals, community leaders, administrators, teachers, and volunteers – have done everything they can to ensure that kids continue to have access to meals. Heroes like the Sankofa Community Development Corporation, the New Orleans Recreation Department Commission, Three O'Clock Project and so many others. In a time of great uncertainty, they are making certain that students in Louisiana can count on healthy meals.
Since the onset of the pandemic, No Kid Hungry Louisiana has mobilized to respond to the unexpected needs across our state, granting more than $2.8 million to 45 schools and community organizations in every corner of Louisiana to support their emergency response efforts.
Here are just a few examples of the work our team has been incredibly proud to support this year through grant funding and technical assistance:
Second Harvest Food Bank of Greater New Orleans and Acadiana is delivering free meals to schools, recreation centers and food pantries.
The East Baton Rouge School District fed children 10,000 nutritious breakfasts and lunches a day at nine grab-n-go meals sites.
Morehouse Parish School Board in Bastrop fed children while schools were closed.
The Dryades YMCA is using their mobile youth pantry to deliver meals in the evenings and on weekends to New Orleans
In Houma, the Terrebonne Children's Advocacy Center delivered as many as 400 meals a day to at-risk kids.
The Young Men's Christian Association of Bogalusa ensured kids residing in Washington Parish received a nutritious lunch while schools were closed.
In Shreveport, the Salvation Army ensured kids continued to receive balanced and nutritious meals.
In Marksville, Avoyelles Parish School Board served approximately 5,000 meals a day, ensuring kids and their families received the nutrition they needed in this crisis.
The Healthy School Food Collaborative is delivering seven-day meal kits to students across over 15 parishes.
In Farmerville, Union Parish School District operated 11 grab-n-go sites serving approximately 1,800 meals a day.
Richland Parish Schools in Rayville delivered meals, ensuring kids whose families lack transportation get the food they need.
Ten months since the start of the coronavirus pandemic, and with the needs in our state having grown exponentially, we are more grateful than ever for these heroes and for the many others like them. For kids in Louisiana, this tireless support has truly been life-changing. Thanks to them, kids and their families have remained nourished with consistent and safe meals during this catastrophe.
We wish you a happy holiday season and a bright new year. We look forward to continuing our work together in 2021 to ensure that Louisiana's kids are fed, both during this crisis and in the recovery to follow.
###
About No Kid Hungry
No child should go hungry in America. But 1 in 7 kids will face hunger this year. No Kid Hungry is ending childhood hunger through effective programs that provide kids with the food they need. This is a problem we know how to solve. No Kid Hungry is a campaign of Share Our Strength, an organization working to end hunger and poverty. Join us at NoKidHungry.org