High-impact grants for schools and community
organizations across Montana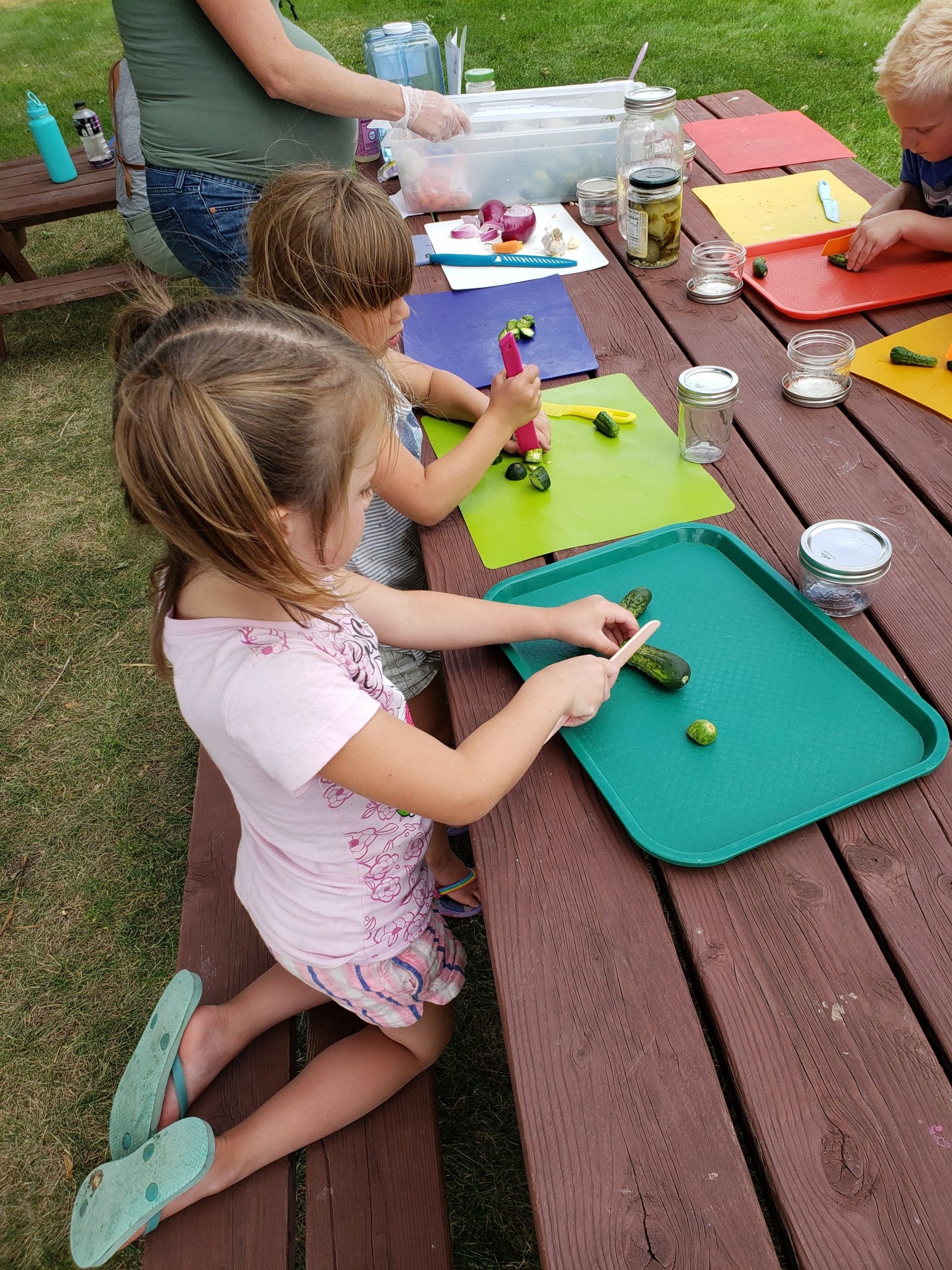 A core piece of our work is offering financial and technical support to schools and community groups leading the fight against food insecurity on the ground. We award grant funding to local anti-hunger projects across Montana, which is often accompanied by personalized planning and troubleshooting support for the project.
Montana No Kid Hungry has historically prioritized funding for School Breakfast Expansion and Summer Meals projects. But, things have changed since the onset of COVID-19 and we've pivoted to tailor our funding opportunities to best meet the needs of communities in this current crisis. Now we also offer Community Nutrition grants to support a wide variety of immediate and long-term food access interventions in the wider community, and we've created a simpler School Nutrition grant category to encompass school breakfast, summer meals, afterschool meals, and other school-related nutrition projects.
Since the onset of the coronavirus pandemic, we've granted over $1.9 million and worked with communities in the following areas:
Emergency food
Indigenous Food Sovereignty Initiatives
Equipment and food storage to prepare more meals and cook from scratch
Food trucks/trailers for mobile meal solutions
Support to provide healthy, local, and medically tailored food
Collaborative efforts to achieve nutrition security with health care settings
Nutrition education and online cooking classes
We believe in community power, and know local people have the answers.
We work alongside grantees to promote systemic change, and do our best to make sure our grants authentically fit the unique needs of each community.
All our grant funding is privately raised, thanks to the generous support from donors in Montana and nationwide.
______________________________________________________________________________________________________________
Since Montana No Kid Hungry launched in 2012, we've granted over
$2.5 million to local groups in every corner of the state.
You can check out the lists of our Community Nutrition and School Nutrition grantees, as well as our past Breakfast After the Bell and Summer Meals grantees.