Montana No Kid Hungry joins schools in their Breakfast After the Bell journey by offering financial support through grants and technical support through personalized planning and troubleshooting. Visit our GRANTS PAGE to learn more.
Filmed 2019
Background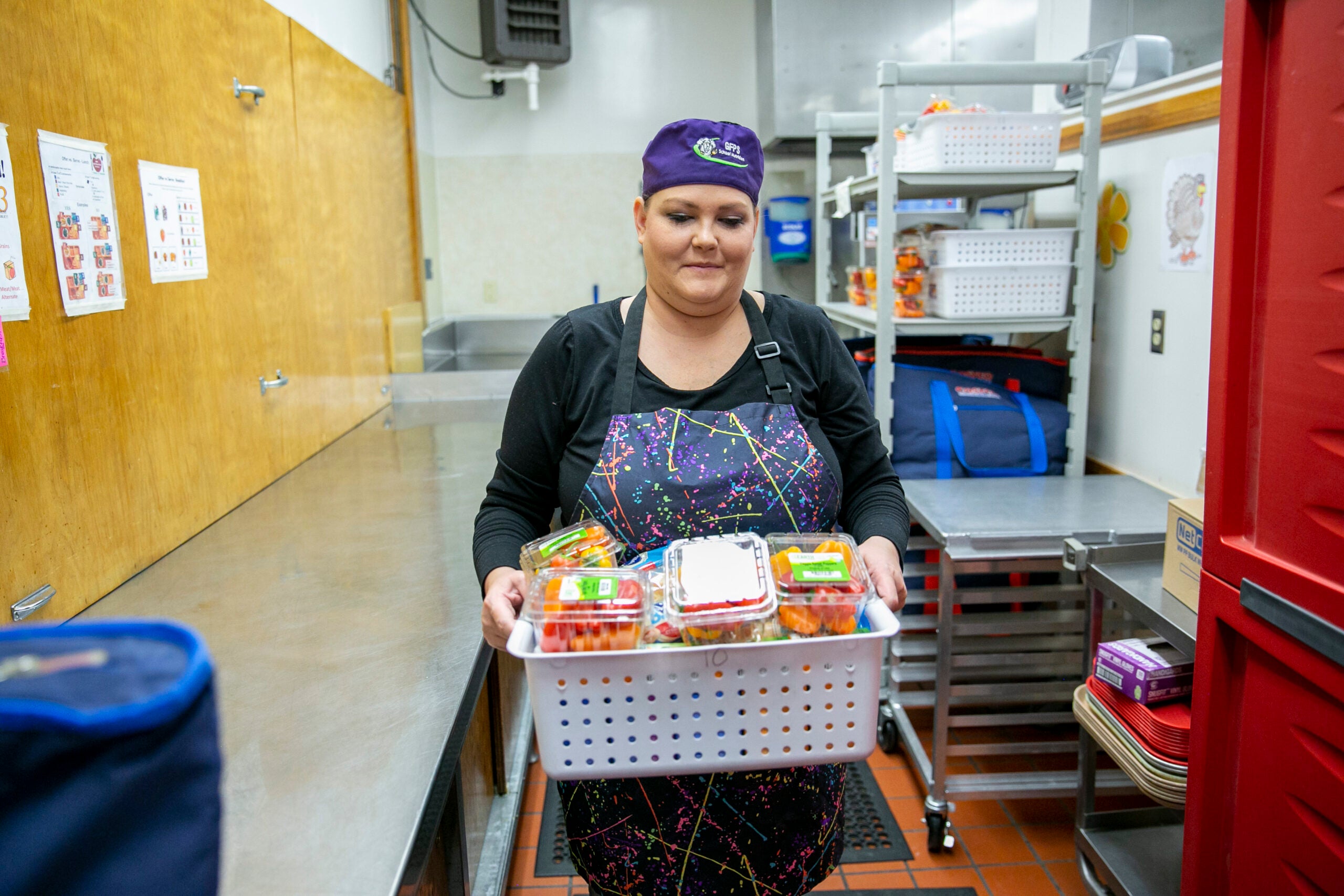 Every day kids in Montana start their school days on an empty stomach. Being hungry makes them tired, irritable, and unfocused. It hurts their grades, their health and their happiness.
The good thing is that most Montana schools already have a breakfast program where, just like school lunch, kids from families experiencing financial hardship can get breakfast for free or at a reduced price.
But, the bad news is that many kids who need that breakfast at school aren't actually getting it.
There are a few reasons for that.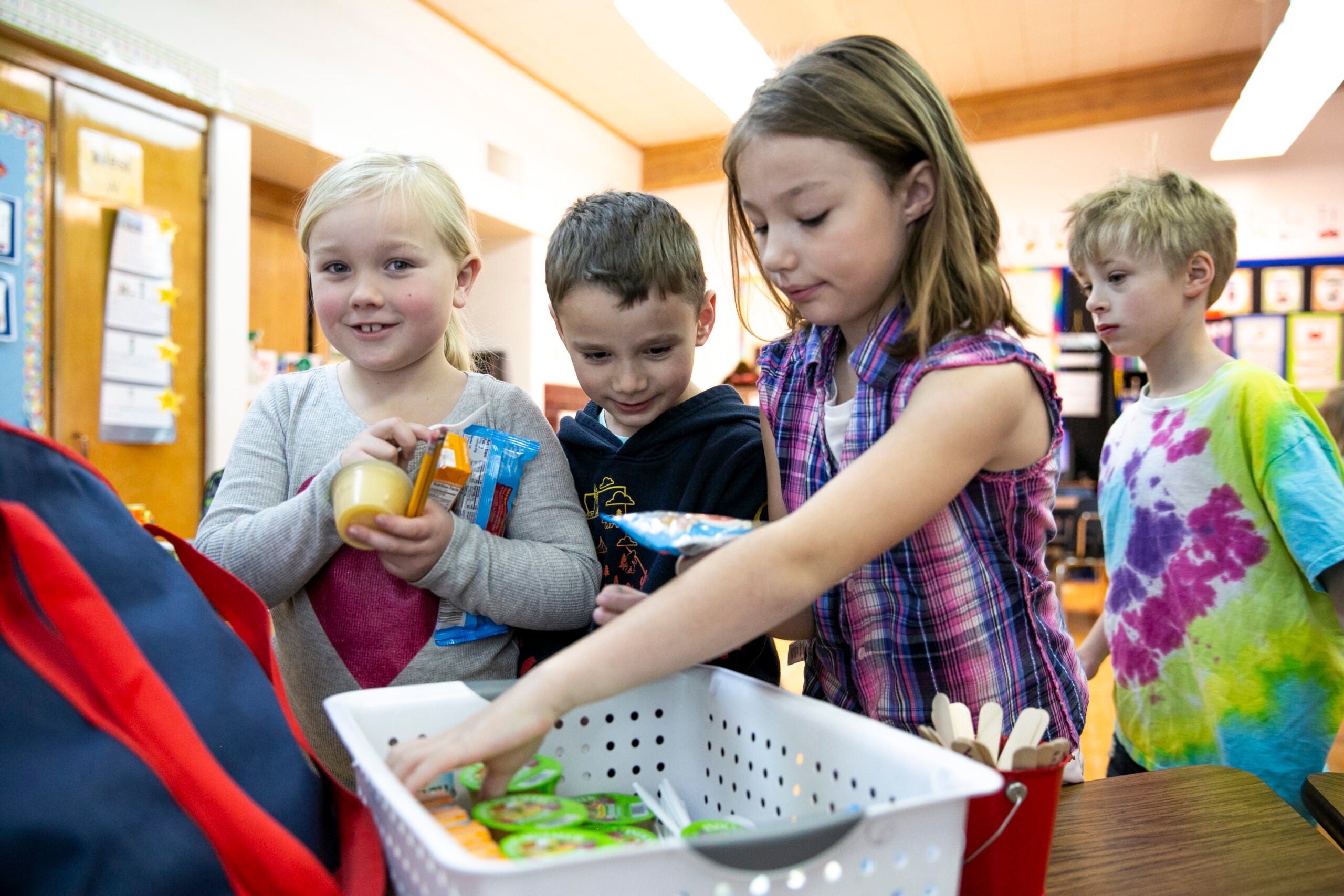 In lots of schools, breakfast has always been served early, before the day begins. It can be tough for anyone to get their kid to school early, especially parents whose jobs might not be flexible. Even buses running late can make it impossible for kids to eat breakfast in the cafeteria before classes start.
In addition, children are very conscious of how their peers think of them, especially older kids. Many of them will skip school breakfast, even if they're hungry, rather than have their classmates see them as one of "the poor kids."
And some kids simply want to play outside with their friends in the morning and don't realize how hungry they are until they sit down at their desks.
Solving the Problem
But there is a proven, effective way to close that gap. When you make breakfast part of the school day, just like lunch, a lot more kids get the chance to eat. Over 300 schools in Montana have modernized the way they offer a morning meal by adopting Breakfast After the Bell.
Schools that simply shift the timing and location of breakfast see the number of income eligible students who eat increase by an average of 40% – many schools see breakfast participation more than double! Principals also report seeing a decrease in tardies, mid-morning disciplinary issues, and mid-morning nurse visits as a result of hunger-related complaints like stomachaches or headaches.
Innovative service models that have been successful in many schools across the state include Breakfast in the Classroom, Grab and Go, or Second Chance Breakfast – all different variations of the Breakfast After the Bell concept. Each of these models are extremely flexible, and can be tailored to fit any school's unique needs. Mostly, adjusting the way school breakfast occurs is a matter of logistics, efficiency, and staff collaboration and commitment.
That's where we come in. We join educators and nutrition professionals all across the state, offering support through guidance and funding, to modernize school breakfast so the program is compatible with the needs of today's students. Visit our Grants page to learn more!
Montana No Kid Hungry has awarded nearly $500,000 in school breakfast grants since 2014.
Check out the videos below to see examples of how Breakfast After the Bell works in Montana schools:
Filmed 2018
Filmed 2018
Breaking Bread with Students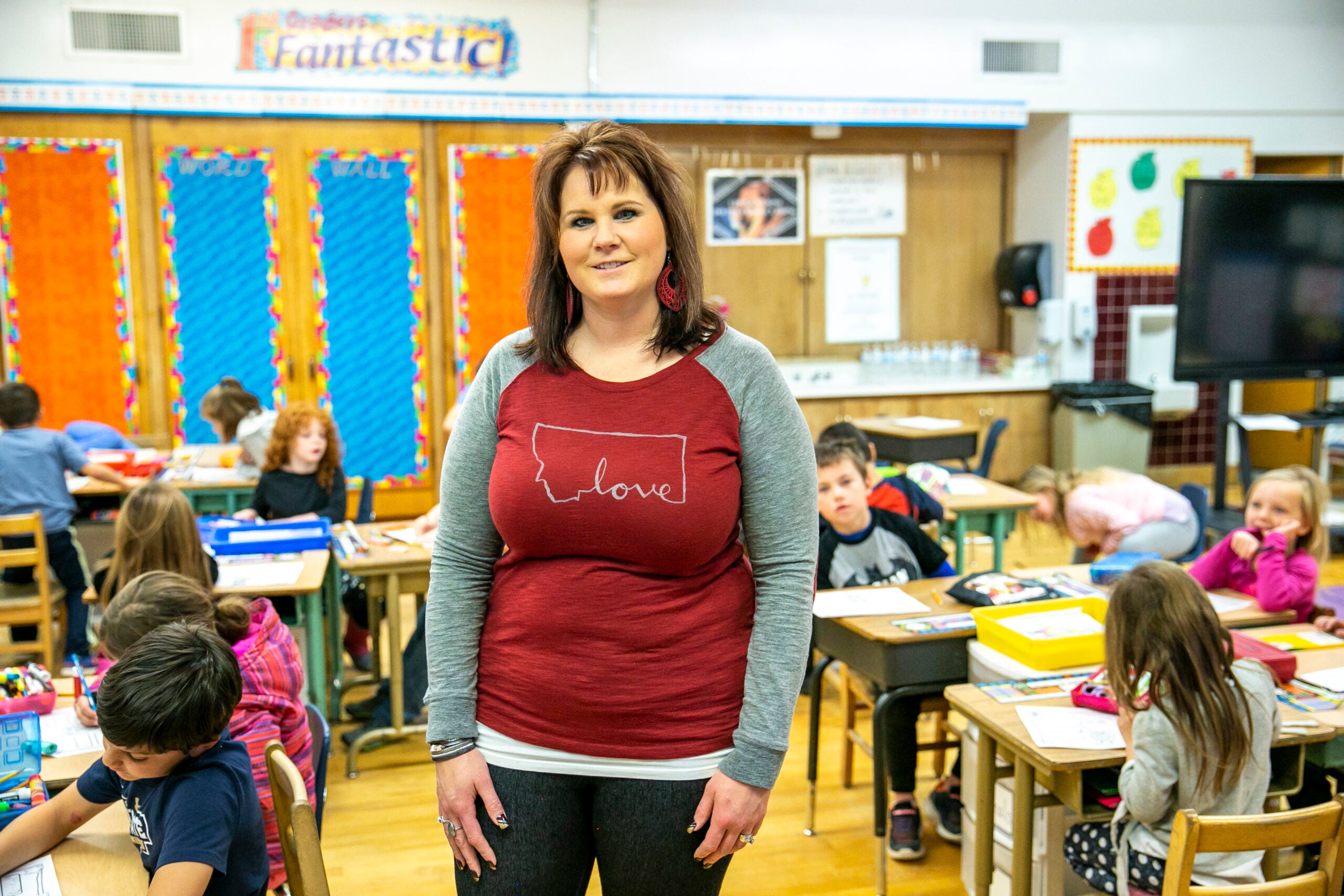 Not only does Breakfast After the Bell increase students' access to a meal that fuels them academically, it's also an opportunity for students and teachers to connect.
While students eat breakfast during the start of class time teachers gain the opportunity to check on kids' well-being and build closer relationships, which helps set the tone for the rest of the day. Superintendents, Principals, and teachers report that Breakfast after the Bell is improving classroom culture, student behavior, and student focus.
Making breakfast part of the regular school day allows both kids and school staff to meet basic needs before jumping into work. More and more educators are adopting the philosophy of Maslow before Bloom, and Breakfast After the Bell fits perfectly into this leading academic theory.
How Montana Measures Up
Since 2014 Montana has made amazing progress in getting school breakfast to more kids. Since 2014 the number of school breakfasts being served to students statewide has increased by over 1.8 million. We attribute this steady climb to the fact that every year more Montana schools (an average of 22 per year) choose to adopt Breakfast After the Bell. Out of the 804 schools in Montana that offer school lunch, 734 also participate in a breakfast program, and just over 40% of those breakfast programs use a Breakfast After the Bell model.
Currently Montana is ranked 16th in the nation for school breakfast participation among income-eligible kids!
(Source: Montana School Nutrition Programs 2019 Annual Report)
Even with this progress we aren't done yet!
OUR SCHOOL BREAKFAST GOAL: 70% of Montana's income-eligible students who eat school lunch also eat school breakfast
This milestone of 70% is used nationally by organizations such as the Food Resource and Action Center (FRAC) as a way to achieve measurable results and show the value of innovative breakfast models. It's a bold but achievable goal!
Currently, Montana is closer than ever to meeting this benchmark – we are at 62% if income-eligible students who eat school lunch also eating school breakfast!  
Because of this progress so far, an additional 6,707 kids from income-eligible families are having breakfast daily. Every one of those kids matters.
Not to mention that reaching the 70% mark would bring Montana schools an extra $1,229,013 in USDA meal reimbursements, helping support education budgets across the state!