It is my honor to introduce myself as the Director of the No Kid Hungry Texas Campaign. My name is Stacie Sanchez Hare, and it is my privilege to work with you all to end childhood hunger in our great state. I am a proud Native Texan and reside in my hometown of San Antonio.
As what has been a tremendously difficult year for many Texans comes to a close, it is a natural time of reflection and gratitude. Amidst all the challenges we've faced this year, there are stories of hope – among them, champions that have worked tirelessly to ensure our children still have food in their bellies. 
In March, No Kid Hungry announced its 2020 School Breakfast Hall of Fame, educators and administrators from school districts across the country who were nominated by members of their local community for making sure their students start each day with a healthy breakfast. Among them were six Texans who even before the pandemic were going above and beyond to ensure kids in their community had the nutrition, they need to reach their full potential. Just nine months later, with the need in our state having grown exponentially, we are more grateful than ever for these heroes and for the many others like them.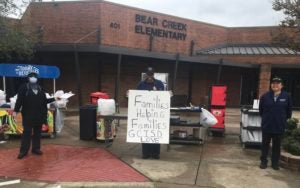 So many school nutrition staffs and community organizations worked hard during this pandemic to ensure that hundreds of thousands of kids who rely on school meals would not go hungry while schools were closed. During these unprecedented times, champions emerged, shared their stories, and found innovative solutions to new problems. For example, Robert Cuellar, Director of Child Nutrition at Laredo ISD and No Kid Hungry Champion joined Taniya Navak earlier this year to talk about the great work happening in Laredo, Texas. Robert and his staff serve the kids in his community just as if they were his own, as do so many Hunger Heroes across the state do.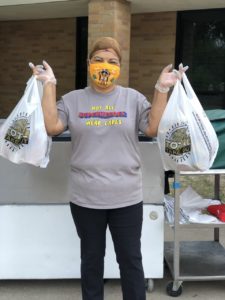 Creativity was abundant across the state this year as operations had to be adapted to changing circumstances.   In San Antonio, Southside ISD redeployed their bus drivers from transporting students to transporting meals to kids in the community. The problem? No one was showing up to pick them up. So Child Nutrition Director Janie Ramirez got even more innovative, installing a speaker on each of the buses that played the common melodies of an ice cream truck, prompting kids to come out and get a meal. Since the change, participation jumped from 800 kids a day to 2,300!  
Since the onset of the pandemic, No Kid Hungry Texas has mobilized to respond to unexpected needs across our state, granting more than $4.5 million to 121 schools and community organizations in every corner of Texas.  
Here are just a few examples of the work my team has been proud to support this year through grant funding and technical assistance:  
The 

Food Bank of the Rio Grande Valley

 helped sites distribute 180,000 pounds of food over 10 weeks to families affected by the pandemic.

 

 

In the rural, east Texas town of 

Pollok

, where most families cannot reach school meal sites, 

Central Independent School District

 purchased temperature-controlled equipment to bring food to safe, convenient locations around the community.

      

 

Pflugerville Independent School District

 used our funds to alert low-income and homebound students, as well as those living in remote areas, to the approximately 9,000 healthy meals a day they served.

  

 

In 

El Paso

, 

Sacred Heart Church

 used an emergency grant to provide dinners five days a week to 100 families in the community.

 

 

IDEA Public Schools

 provided an estimated 1.6 million meals this summer to hungry kids across Texas at nearly 100 locations across the state.

  

 

Food for the Soul

 partnered with local churches, using grant funds from No Kid Hungry to distribute food and offer drive-thru pick-up at sites across the 

Dallas-Fort Worth

 region.

  

 

Support from No Kid Hungry helped 

Pasadena ISD

 serve over 870,000 meals across their community during the spring and summer months of the COVID-19 school closure.

 
A heartfelt thank you to the countless people doing the work every day to ensure our kids are being nourished and communities can flourish and thrive.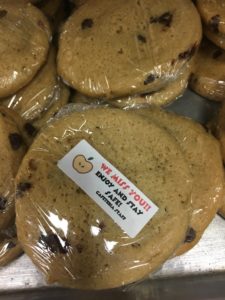 In the spirit of the holiday season and the many people and partners we're grateful for, I will share a favorite quote from anthropologist Margaret Mead that feels so applicable to all of our Hunger Heroes and resilient community partners. "Never doubt that a small group of thoughtful, committed, citizens can change the world. Indeed, it is the only thing that ever has."   
Wishing you and yours a happy holiday season and a bright new year.    
Stacie Sanchez Hare, Director, No Kid Hungry Texas
She/Her/Ella