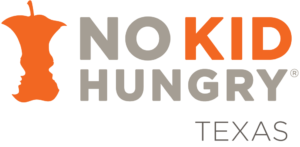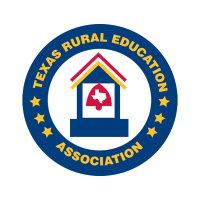 Contact: Johanna Elsemore, jelsemore@strength.org
No Kid Hungry Texas this week announced its first ever Rural School District Cohort, a partnership with the Texas Rural Education Association to address childhood hunger in rural communities.
Five school districts across the state will participate in the year-long program, designed to support peer-to-peer collaboration and innovation around the unique challenges and opportunities associated with feeding students in rural school districts. No Kid Hungry Texas awarded a $30,000 grant to each school district to expand and improve their child nutrition programs. The cohort will bring together the child nutrition director from each district to share best practices and then adapt them locally with their own team.
"The nutrition programs proven to effectively feed hungry kids can still work in rural communities, but they often must operate differently to account for the geographic landscape and the unique challenges rural families are dealing with," said No Kid Hungry Texas Director Stacie Sanchez Hare. "This collaboration is an investment in sharing and developing solutions to those challenges so that kids in the most remote parts of our great state can still count on nutritious food."
"The Texas Rural Education Association is excited to partner with No Kid Hungry Texas in the first of its kind, Rural School District Cohort. TREA serves over 400 school districts in Texas, and we provide numerous benefits and services to our membership. We are honored to be able to work with No Kid Hungry to assist our membership in learning about childhood hunger and provide them with valuable resources to combat it," said Bill Tarleton, Executive Director of Texas Rural Education Association
The following school districts were selected to participate in the first No Kid Hungry Texas Rural School District Cohort: Cotulla ISD, Mexia ISD, Mount Pleasant ISD, Navasota ISD, Sinton ISD.
Even prior to the coronavirus pandemic, childhood hunger was a huge problem in many rural parts of the country: 84% of U.S. counties with the highest rate of childhood hunger are rural, according to the USDA. Now that much of rural America has been devastated by the coronavirus pandemic from a health and economic perspective, we expect that disparity has grown.
###
About No Kid Hungry :
No child should go hungry in America. But in the wake of the coronavirus pandemic, 1 in 4 kids could face hunger this year. No Kid Hungry is working to end childhood hunger by helping launch and improve programs that give all kids the healthy food they need to thrive. This is a problem we know how to solve. No Kid Hungry is a campaign of Share Our Strength, an organization committed to ending hunger and poverty. Join us at NoKidHungry.org.
About The Texas Rural Education Association:
TREA is a statewide organization with a formal affiliation with the National Rural Education Association. TREA promotes quality educational opportunities and experiences for all children from rural public schools which will enable them to live and compete in a global society. Visit txrea.com for more information