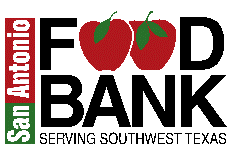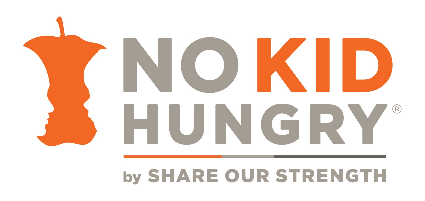 Contact: Michael Guerra, Chief Resource Officer San Antonio Food Bank; miguerra@safoodbank.org or 210-667-880 (mobile)
No Kid Hungry will join the San Antonio Food Bank this Friday to unveil its new food truck, the latest addition to a fleet of vehicles delivering meals to kids during the coronavirus pandemic and beyond. The truck is being put on the road thanks to a $50,000 grant from No Kid Hungry, part of $198,000 in funding the non-profit has given the Food Bank since March for the equipment and staffing costs necessary to increase their food distributions to reach the unprecedented need among families in the San Antonio region.
Franco Cruz, Senior Program Manager for No Kid Hungry Texas, said: "COVID-19 has created a hunger crisis in San Antonio and across Texas, where today as many as 1 in 3 kids may not have enough to eat. No Kid Hungry is proud to partner with the San Antonio Food Bank to keep children nourished and healthy in this difficult time. We're incredibly grateful for staff and volunteers working day in and out to feed our community."
Eric Cooper, President & CEO of the San Antonio Food Bank commented on the truck and donation: "The pandemic has seen thousands more hurting in our community. Imagine the anxiety of not having food in the pantry. It breaks your heart. This support for our fleet will deliver not only food but also hope to our community. We could not be more grateful."
WHEN:            Friday, Feb. 12
TIME:               9:30am press event, food distribution begins at 9:00am
WHERE:          Alamodome (media entrance in Lot B, most southern entrance off Cherry St)
WHAT:             No Kid Hungry reveals new truck for SA Food Bank with a mega mobile food                                        distribution as the backdrop
INTERVIEWS:  Eric S. Cooper, President & CEO (San Antonio Food Bank)
Franco Cruz, Senior Program Manager (No Kid Hungry)
About the San Antonio Food Bank: The San Antonio Food Bank is a 501c3 non‐profit organization providing millions of pounds of food to over 530 charitable organizations in Southwest Texas serving those in need. In addition to food distribution, the San Antonio Food Bank provides numerous programs that not only solve the immediate problems of hunger, but help individuals and families gain long‐term food security. For more information about the San Antonio Food Bank, visit our website at www.safoodbank.org. Find us on Facebook at facebook.com/safoodbank or follow us on Twitter at twitter.com/safoodbank.