October was a BIG month for #SchoolLunch in Virginia. Here are 4 things you need to know:
School nutrition departments pivoted with bravery and creativity to adapt meal programs during the pandemic. This important work isn't easy:

supply chain and staffing shortages

create daily challenges for these frontline nutrition teams. Every school nutrition department is navigating a variety of constraints that may impact menu availability and staff capacity. October 2021 was a chance to celebrate cafeteria staff around the Commonwealth by saying THANK YOU and spotlighting their dedication to Virginia's learners. Healthy school meals are an essential part of education – supporting classroom success and overall student well-being.

October 11-15th was National School Lunch Week. This year's "WILD About School Lunch!" theme allowed nutrition teams to get creative in how messages are conveyed about school meals, celebrate nutrition professionals, and spark student excitement about school lunch. The national School Nutrition Association's

#NSLW21 campaign offered a wild selection of

tools and resources

to help schools plan a successful celebration and promote their program to students, parents and the local community. 

On October 14th, Governor Ralph Northam

visited Louisa County High School

in honor of National School Lunch Week. He helped prepare and package lunches for classroom delivery. In addition, Governor Northam presented Randy Herman, Louisa's School Nutrition Director, with a

certificate of recognition for her team's hard work and dedication to feeding kids and teens. Recently, Louisa County Public Schools celebrated serving more than 1.3 million school meals since March 2020. Governor Northam's visit shined a light on the resilience and grace of school nutrition professionals all across the Commonwealth.

October is also National Farm to School Month. On October 5th, the No Kid Hungry Virginia team joined the Virginia Department of Education, Office of School Nutrition Programs in their "Crunch Heard 'Round the Commonwealth" by taking a big bite of a locally-grown apple. Schools across Virginia made some noise for local farmers, healthy kids, and vibrant communities.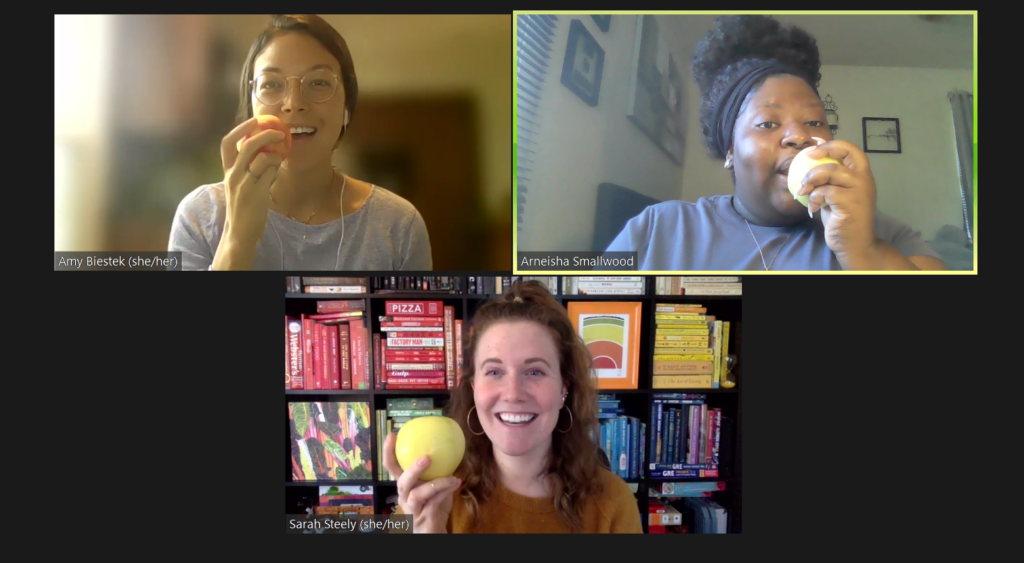 It's been 75 years since the National School Lunch Program first started, paving the way for the creation of other programs that play a massive role supporting kids through school meals, pantries, and much more. This October, and every day, we celebrate leaders who are behind the scenes, making decisions to keep students healthy and nourished. We know this work isn't easy, and in many ways is harder than ever. Thank you for feeding our future.