As kids prepare to head back to school this fall, we know that food is the most important school supply. Kids need full bellies to help them focus on the important stuff instead of worrying about hunger. When kids feel better, they do better.
School meals are a healthy, convenient and affordable way to ensure students have the nutrition they need to thrive in the classroom and beyond.
Many divisions in Virginia participate in the Community Eligibility Provision (CEP), which allows eligible schools to provide breakfast and lunch at no cost to all students, without families paying a fee or submitting an application.
However, CEP is not an option everywhere. Virginia has roughly 40 school divisions that have no CEP opportunities, or CEP opportunities at a limited number of schools. In these divisions, families at certain schools may need to submit an application form to determine the cost of meals.
You should fill out your school division's form even if you're not sure whether you qualify for free meals. It may qualify your family for additional benefits, like discounted exam fees and college applications, extracurriculars, scholarship opportunities, and even home wifi. 
Filling out the form can also help your child's school receive additional classroom resources that will support all students' education.
If you are a neighbor/supporter/friend, you can spread the word by sharing this blog post with your community. 
Please remember that families in your division only need to fill out the application to determine the cost of their school meals if you see your local school division on our list linked above.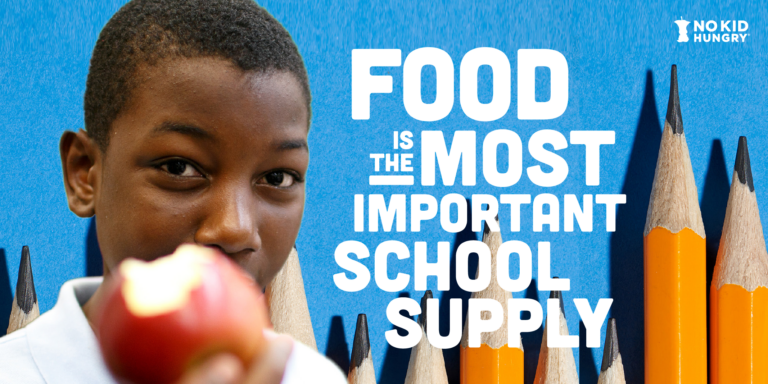 ***
No Kid Hungry is working across Virginia to ensure every child can access the healthy school meals they need to grow up healthy and strong. We:
Provide grants to cover the equipment needs necessary to launch and improve school meal programs to reach more kids. 

Advocate at the state and federal level for smart policies that make sure school meals are available to every child who needs them.

Build awareness among families and community members about the availability of school meals and the importance they play in nourishing our next generation.

Offer tools, resources, and training to help build and maintain successful and sustainable school meal programs.
Learn more today at nokidhungry.org.