This week No Kid Hungry Maryland hosted an open house at Lansdowne High School to showcase Baltimore County Public School's successful expansion of the CACFP afterschool meals program. The event brought together afterschool meals sponsors, county health and human services employees, anti-hunger advocates and community members to see afterschool meal service in action and discuss learnings and best practices.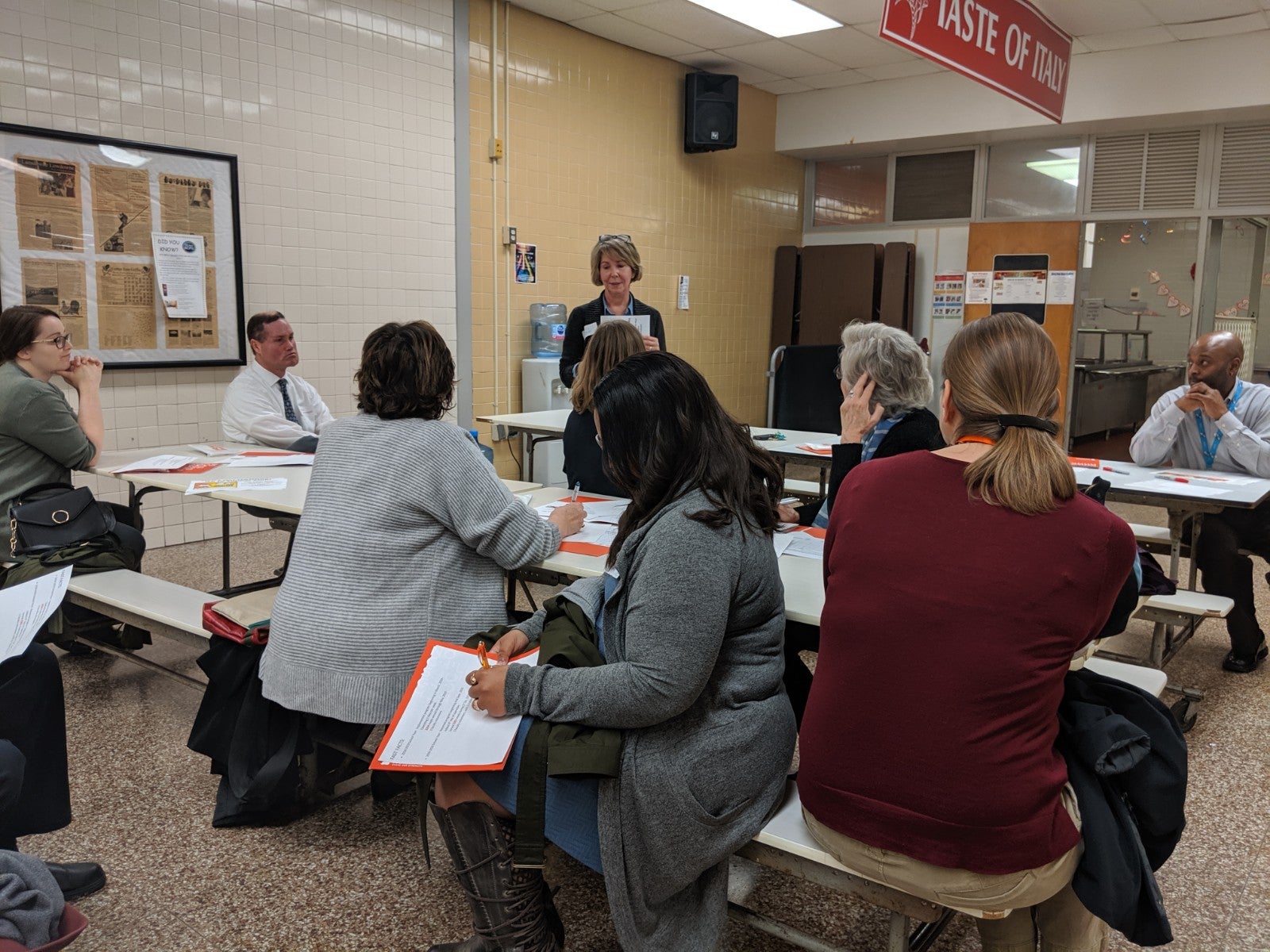 Community Schools Coordinator Jill Savage talks about what it took to get the afterschool meals program up and running at Lansdowne High School.
The district has significantly increased their meal service by focusing on outreach to principals, cafeteria managers and other school staff by Food and Nutrition Services (FNS) regional managers. At Lansdowne High School, they started by offering the program three days a week with the support of staff and student volunteers and served 1,000 meals in the first month alone! The program quickly became popular with student athletes and has continued to grow, expanding to four days a week this school year.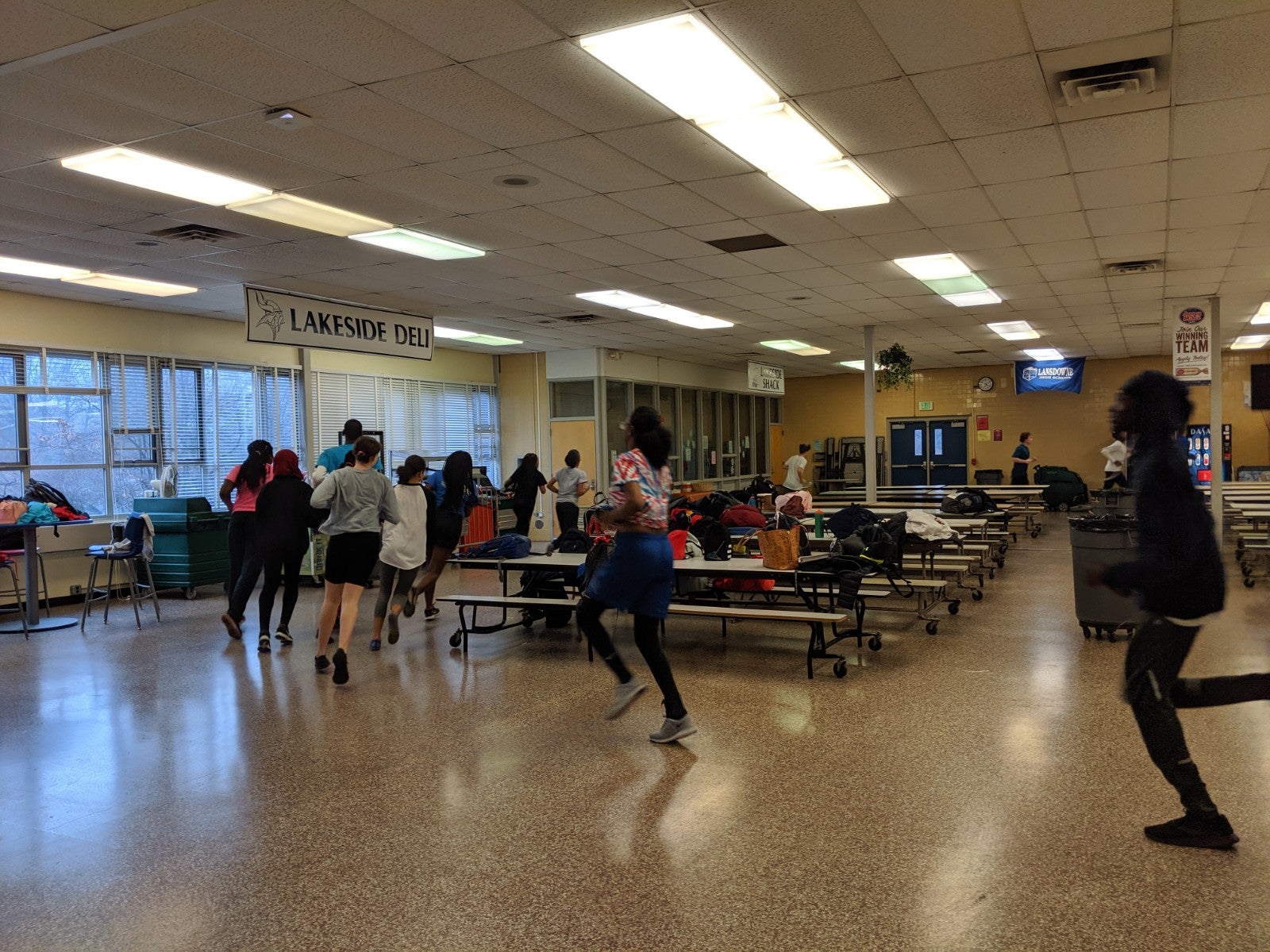 On a rainy Tuesday, the track team warms up in the cafeteria after they've finished eating their afterschool meals.
Thursday's event also recognized Baltimore County Food and Nutrition Service's Sam Mason, who No Kid Hungry named a national Afterschool Meals Champion this fall. Known affectionately as the "Supper King" Sam has been integral in promoting the program at schools and understands the importance of afterschool meals.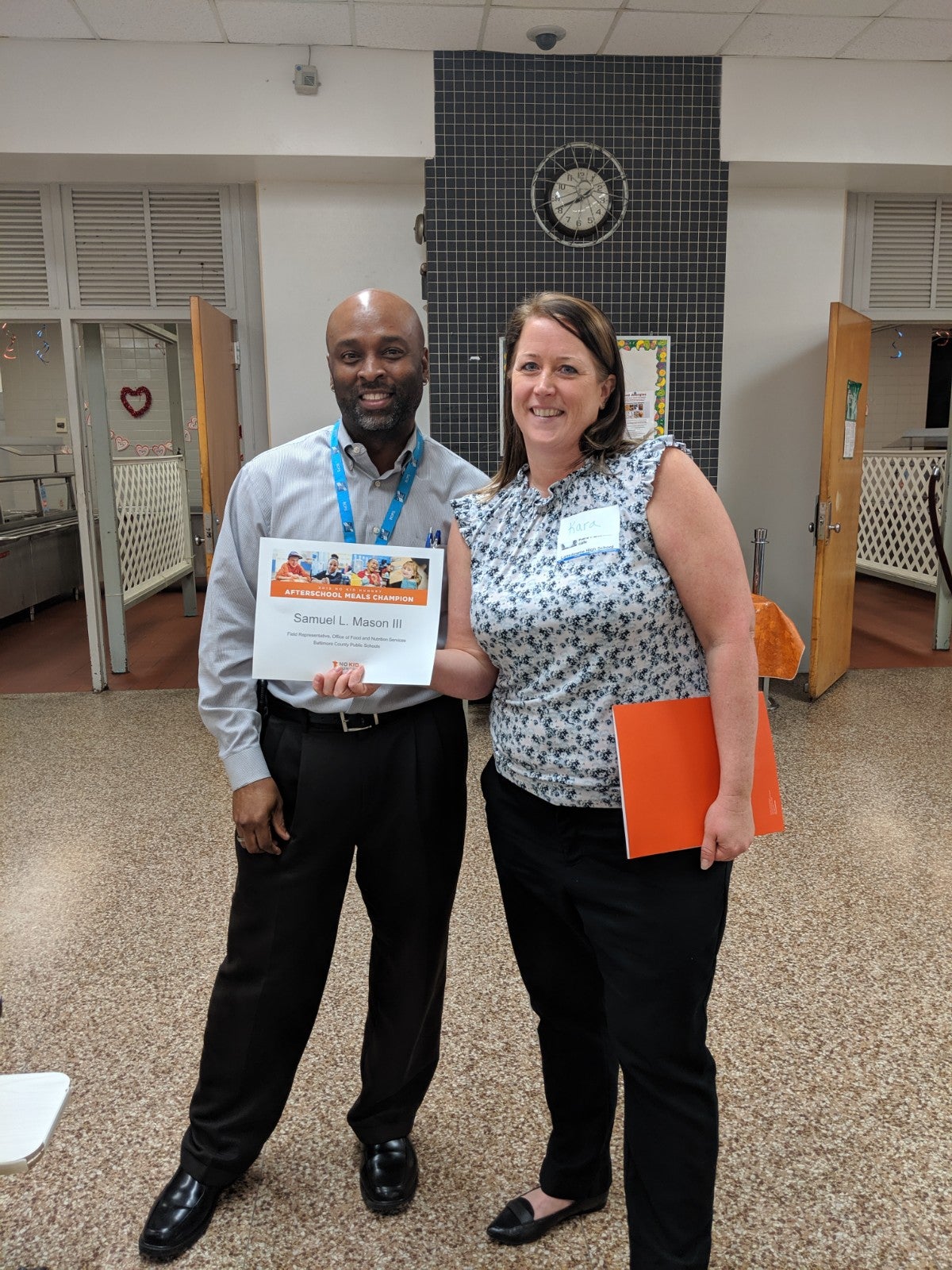 No Kid Hungry Maryland's Kara Panowitz presents Sam with an Afterschool Meals Champion certificate.
For too many Maryland kids, food isn't always available when they get home in the evening. For some, school lunch may be the last complete meal they eat before returning to school the next day. Afterschool meal programs help fill that gap, providing nutrition as well as the sense of security that comes with being able to count on an evening meal every day.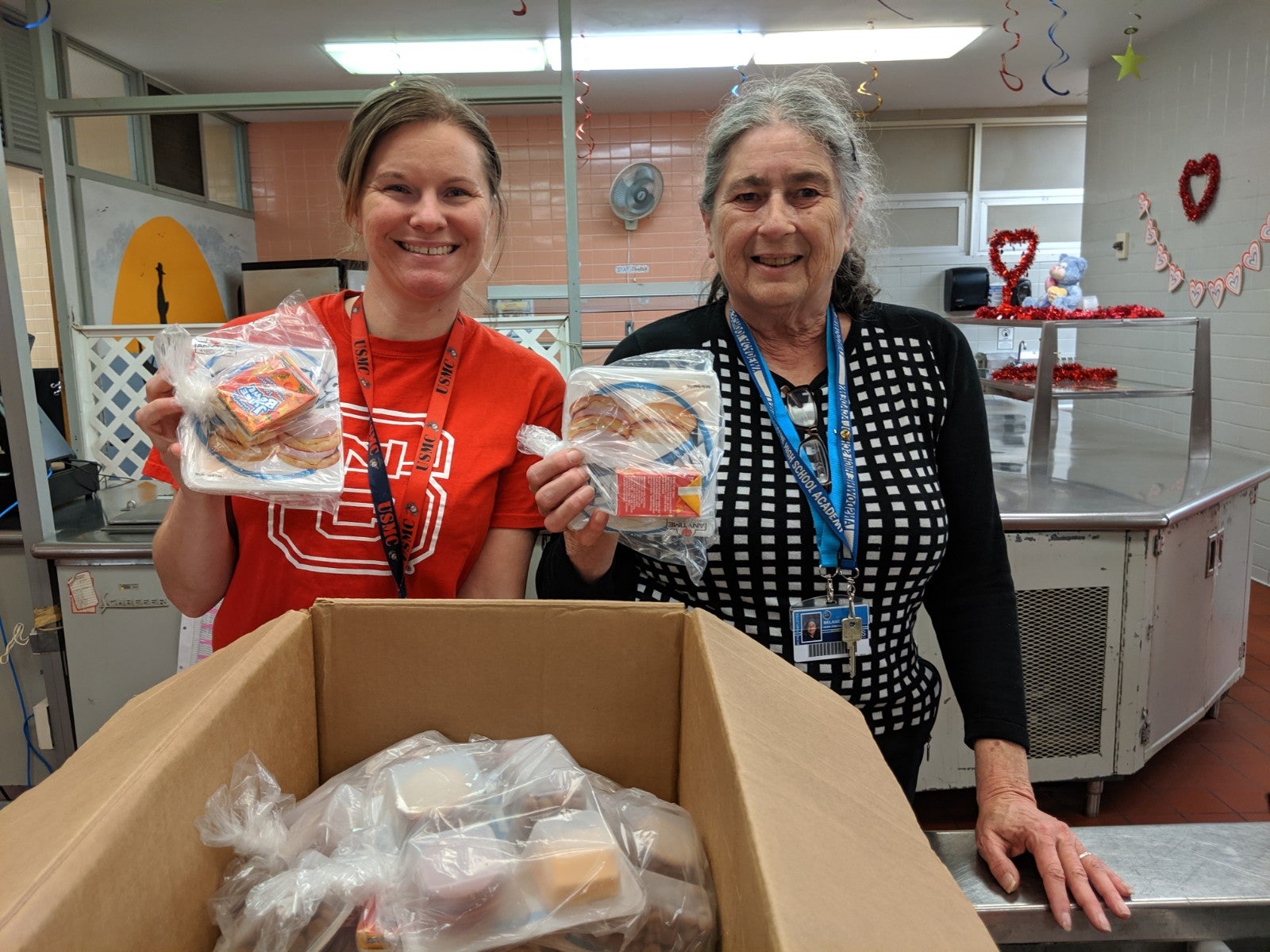 Staff volunteers show off today's afterschool meal, Lunchables – which are very popular with the students! 
No Kid Hungry Maryland will be holding another Afterschool Meals Open Houses in Montgomery County on February 26th. Contact Kara Panowitz (kpanowitz@strength.org) for more information.
###
About No Kid Hungry
No child should go hungry in America. But 1 in 7 kids will face hunger this year. No Kid Hungry is ending childhood hunger through effective programs that provide kids with the food they need. This is a problem we know how to solve. No Kid Hungry is a campaign of Share Our Strength, an organization working to end hunger and poverty. Join us at NoKidHungry.org

Tags: afterschool meals