Our ultimate goal at Montana No Kid Hungry is to truly end child food insecurity once and for all. Click the links below to learn more about each facet of our work.
FOCUS ON THE PRESENT: HEALTHY FOOD ACCESS

FOCUS ON THE FUTURE: LONG-TERM SOLUTIONS TO HUNGER
We know that child hunger is a problem that needs attention NOW, so every kid currently experiencing food insecurity can have their best shot at a bright future. That's why we help make sure that all Montana kids have equitable access to food that is healthy and culturally meaningful.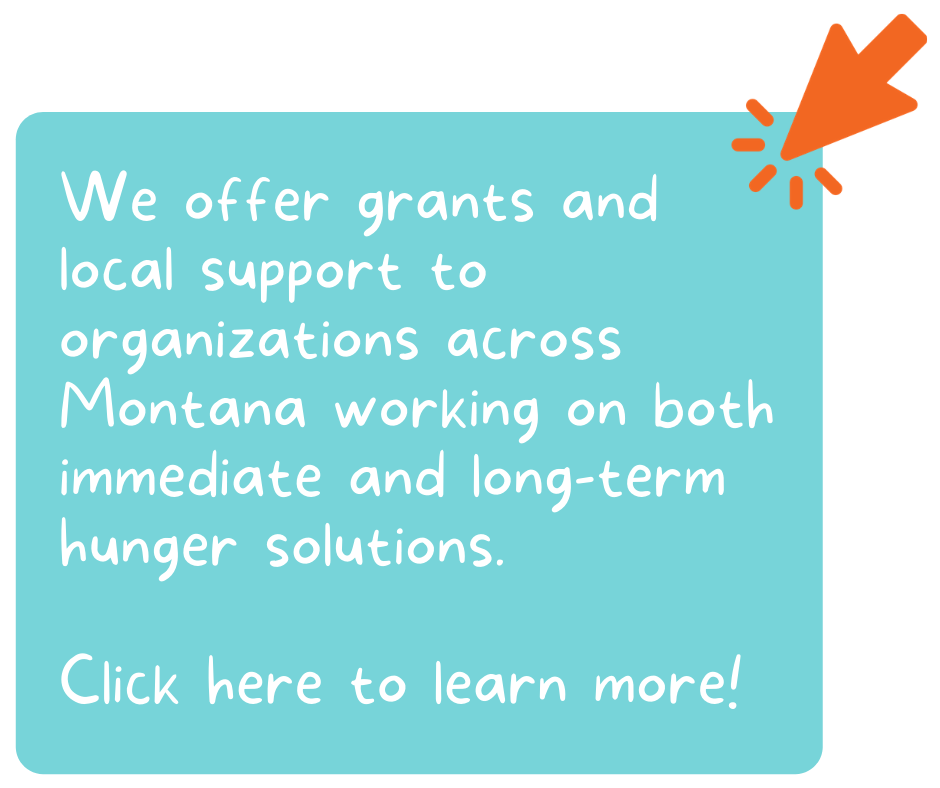 We also know that the long-term solutions to hunger require more than providing meals. That's why we work with diverse partners and communities across the state to build the influence of people who have experienced poverty firsthand and support local leaders in catalyzing sustainable systems change.
By combining strategies that focus on both present and future we help meet the immediate food needs of communities while also expanding beyond food distribution. This method brings us closer to ending hunger permanently, because we are working to address the root causes of hunger through a social justice lens rather than a charity lens.
OUR WORK MODEL

Striving to end hunger and poverty is complex, and we are always looking for creative strategies to make Montana a visionary leader in our work. By meeting the tough stuff head on, we hope to cultivate a future where health, inclusion, and collective strength are woven into the fabric of our culture.
We know we can't do it alone. Only through combining many strategies and building solutions together will we ever be able to make No Kid Hungry a reality as one Montana.