For nearly two years, the pandemic has disrupted daily life, taking a toll on the wellbeing of families across the country. As a result, millions of kids could be struggling with hunger, including 1 in 6 right here in California. 
Yet, amidst the crisis, there are reasons for hope – among them, folks all over our state that have worked tirelessly to ensure kids have the food they need to recover from learning loss and regain a sense of stability.
Principals, teachers, bus drivers, school nutrition staff and community leaders — amongst others– have banded together and worked tirelessly to feed kids. Even in the face of ever-evolving challenges, these hunger heroes continue to innovate and adapt, connecting kids to the meals they need and ensuring families have access to critical lifelines like CalFresh and Pandemic EBT.
There are thousands of examples we could point to, and while we regret that we can't list all of them, our gratitude goes out to each and every one. 
Please join us in a big round of applause for these champions and the many others like them!
California is a national leader in ensuring every student is nourished and ready to learn
Earlier this year, California passed legislation to establish one of our nation's first statewide Universal Free School Meals Programs. Beginning next school year, all public school students in California will have access to both breakfast and lunch at no cost to their family. Through robust state investments by Governor Gavin Newsom and the California State Legislature, the School Meals for All Program positions California as a national leader in eliminating stigma and fighting hunger. This is a landmark moment for students and families across the state, and we are proud to have stood with such a broad coalition advocating for this important program. When barriers are removed, students succeed!
In rural California, Celebration Nation provides food security to those who feed America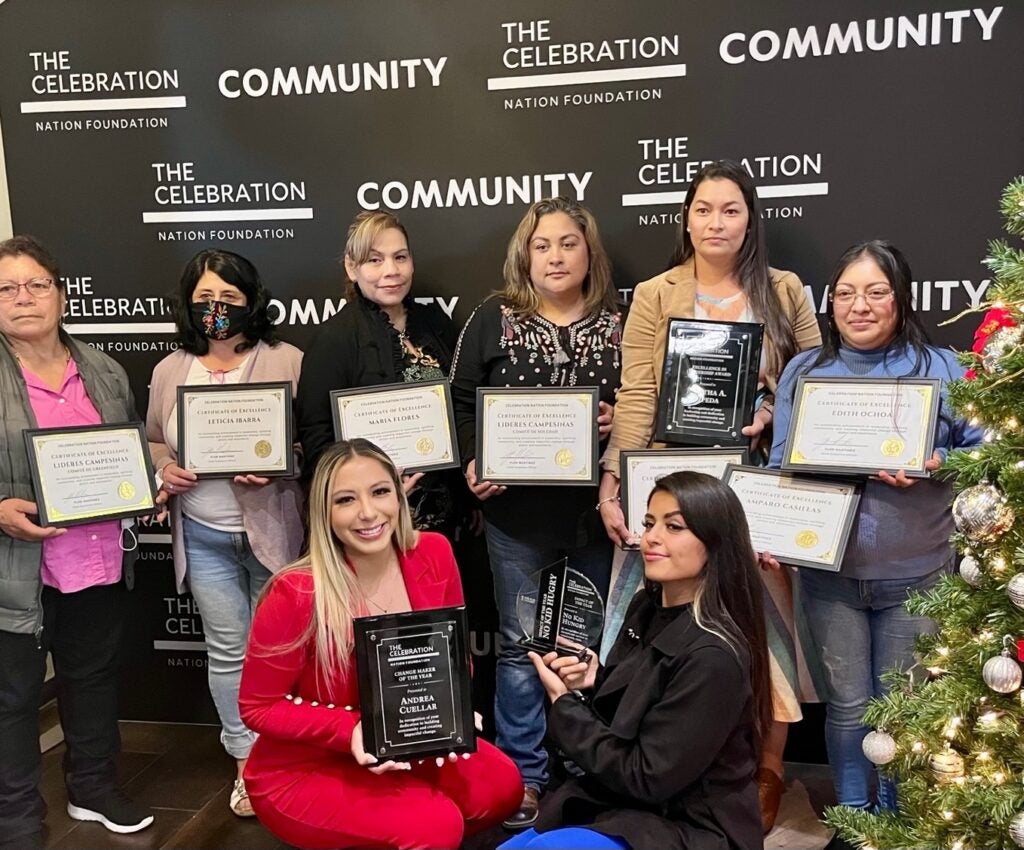 Celebration Nation is a community organization dedicated to serving agricultural and migrant communities throughout California. Celebration Nation provides food security to rural areas with their "Our Fruits of Labor Food Bank for Farmworkers" program, which feeds 1,500 families a month, about 6,000 children minimum per month, supporting farm working families in cities such as LA, San Jose, Salinas, Soledad, Greenfield, Oxnard, and Santa Maria. Too often, the men and women whose hard work feeds America face food insecurity themselves – Celebration Nation is helping ensure that's not the case.
No Kid Hungry California's League of Hunger Heroes are feeding kids in good times and bad
Amidst the pandemic, wildfires, extreme heat, and supply chain disruptions, meals programs managed by school districts and community organizations have been indispensable for California's communities. To recognize the countless school and community leaders who have stepped up to meet the challenge, No Kid Hungry California announced its second cohort of inductees into its League of Hunger Heroes. Joining the 2020 cohort of Hunger Heroes, the 2021 cohort includes 228 Californians – school nutrition staff, custodians, bus drivers, teachers, students, parents, and volunteers that were nominated by their peers for their tireless work in communities around the state.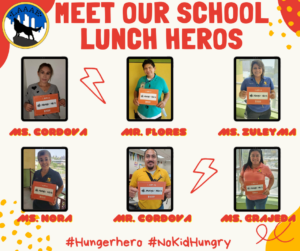 Inspiring innovation and collaboration in student health and wellness in California's Central Valley
In partnership with the Center for Wellness and Nutrition and Valley Children's Healthcare, "Schools for Healthy Thriving Students" is engaging school leaders across Fresno and Madera Counties to develop and adopt local school wellness policies. Through the course of 10 convenings, 19 school districts came together to adopt and improve nutrition and student wellness policies in their districts. By promoting access to healthy food at school, they're helping students reach their full potential!
Creator of the Digital "Meals Count" Tool Has Enabled More Schools to Offer No Cost Meals to All Students
Over the past three years, Nikolaj Baer, the Brigade Co-Captain & Meals Count Project Lead with Open San Diego, has volunteered his time to create Meals Count, an interactive, customizable online tool to help school districts, charter schools, and county offices of education maximize school nutrition funding. The Meals Count tool powers No Kid Hungry's CEP Calculator, which enables school nutrition services to assess the impact of operating the USDA's Community Eligibility Provision, an option that allows eligible schools to offer meals to all kids at no cost. Nikolaj's unique dedication to this project shows just how devoted and passionate he is in fighting childhood hunger.
In Memoriam, Judy Walker's Legacy Continues in Orange County
For over a decade, Judy Walker has been a beloved No Kid Hungry Champion. She was key to the success of many Taste of the Nation events on the West Coast. Judy had a passion for supporting members of the hospitality industry and ending childhood hunger, particularly in Orange County and across California. In collaboration with the OC Department of Education and No Kid Hungry, Second Harvest Food Bank of Orange County is establishing two school food pantries in the coming year in her honor. The fresh, healthy foods provided at these pantries will serve the critical nutrition students and their families need to learn, grow, and thrive. Judy passed away in January 2020, but her dreams and commitment to end child hunger will live on.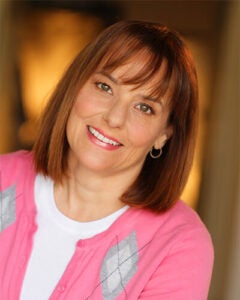 San Joaquin Valley school district is bringing fun and joy to school meals
Nutrition is something to be celebrated and the Coalinga-Huron Unified School District understood the assignment. With the pandemic putting a damper on school meals the past 18 months, Director of Food Services Chris Kuchman wanted to bring fun and excitement back into the cafeteria. Along with her team of school nutrition professionals, she enlisted the help of heroes from the community like parents, firefighters, and police officers to help serve breakfast. The fun didn't stop there; she encouraged students to participate in breakfast by adding new menu items, including more fruits and veggies, playing fun games (like making milk mustaches!) and making it a celebration complete with balloons and prizes. Students loved celebrating breakfast and trying new foods and Chris is happy to put happiness back in school meals!
River City Food Bank is feeding kids and refugees, addressing food insecurity during the ongoing pandemic
The River City Food Bank has been a critical lifeline for new and lifelong members of the Arden-Arcade community. In partnership with San Juan Unified School District, the food bank provides outreach and assistance to critical anti-hunger programs such as CalFresh and Pandemic EBT. Located in the greater Sacramento area, the food bank has served more than 250 families experiencing hunger with their monthly food distribution program – offering fresh and culturally appropriate food with dignity, compassion, and respect. With support from No Kid Hungry, this year River City Food Bank was able to hire a Farsi-speaking caseworkers, taking down a few more barriers to accessing food by Farsi-speaking community members.
California chefs urge Congress to strengthen summer meal programs for kids
Summer is the hungriest time for kids at risk of hunger, but California's culinary community is working to change that. In April, four Californians were among more than 30 chefs across the nation who gathered virtually to ensure continued progress for kids living with hunger. Among the chefs, Valerie Gordon, Valerie Confections (Los Angeles, CA), Brooke Williamson, Playa Provisions (Los Angeles, CA), Patrick Mulvaney, Mulvaney's B&L and Sacramento Family Meal (Sacramento, CA), and Kwame Onwuachi, Fifth Floor Hospitality (Los Angeles, CA), met with members of California's congressional delegation and their staff to underscore the urgency of summer hunger and advocate for the permanent improvements to summer meal programs.  
The Boys & Girls Clubs of Los Angeles Harbor's Weekend Wellness program meets increased needs in their community
Many families throughout the Los Angeles Harbor area were hit hard by the economic crisis that accompanied the pandemic. While students were able to get school meals, there wasn't enough over the weekend to feed a family. The Boys & Girls Clubs of LA Harbor mobilized a network of community partners to address the increasing issue of food insecurity and need in their community. With the launch of their "Weekend Wellness" distribution program, families were able to go to multiple locations in various South Bay LA regions such as San Pedro, Wilmington, and Harbor City and get a food box that could feed a family of five for the weekend. From July 2020 to July 2021, their distribution program has distributed over 40,000 meals each weekend, reaching 1,200 families and 4,800 children. In May, they distributed their 1 millionth meal!
During this season of gratitude, we recognize everyone making decisions to ensure meals are out the door and kids have the food they need in times of crisis and not.
Join us to support champions like River City Food Bank, Food Nutrition Director Chris Kuchman, and the Boys & Girls Clubs of LA Harbor helping kids get the meals they need to be their best.