A Bronx parent shares that they have to choose between feeding their kids and keeping the lights on at home. A Mid-Hudson educator describes the many students coming to school hungry and a child passing out in class. A Mohawk Valley parent reports not being able to afford food, but also not qualifying for nutrition benefits. 
While heartbreaking, these stories are not rare: all across the state New Yorkers are feeling the hunger crisis.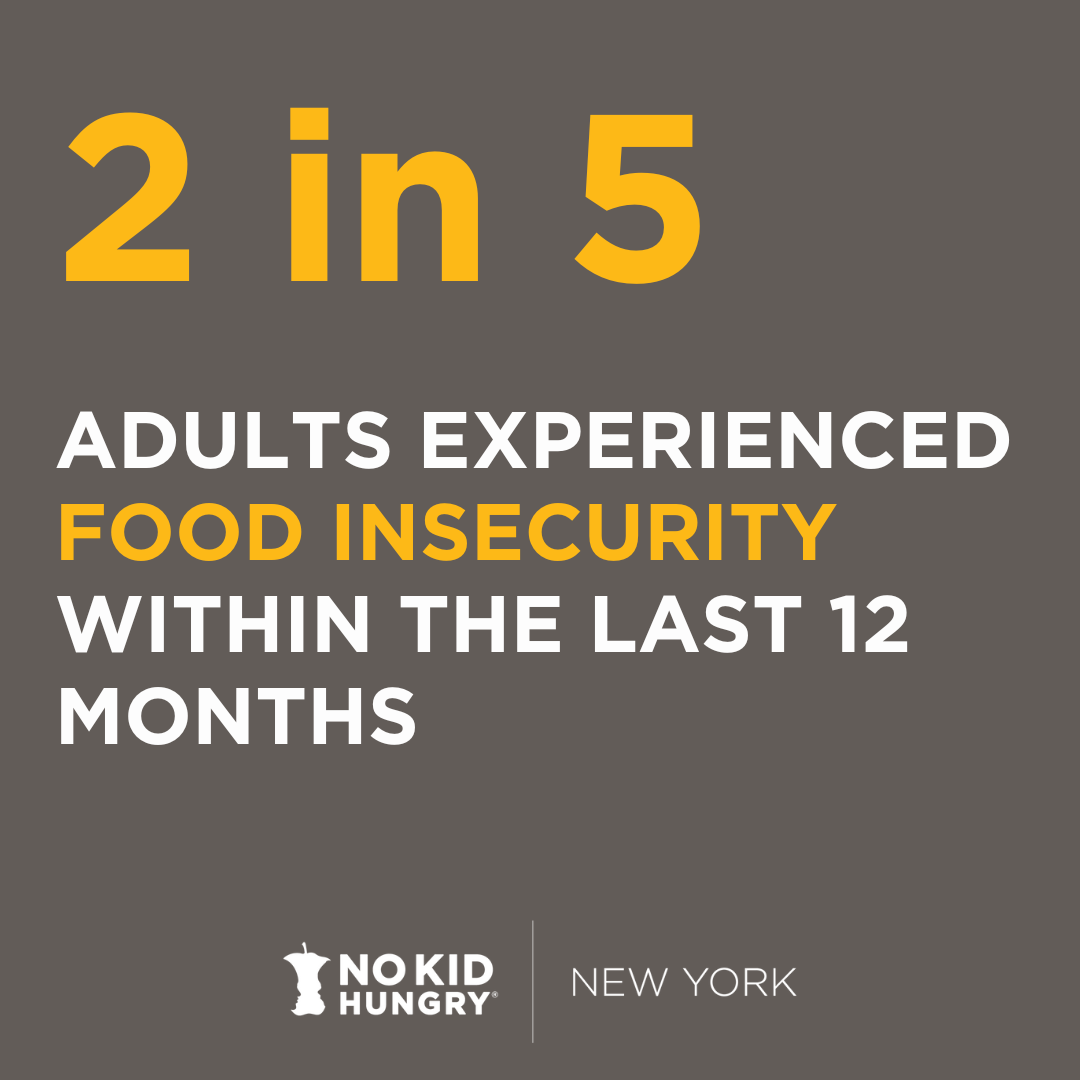 A recent poll commissioned by No Kid Hungry found 2 in 5 adults in New York State experienced food insecurity in the past 12 months, with more than half (56%) worried they would be unable to afford groceries if faced with an unexpected $500 expense. That's a basic car repair, or minor uncovered trip to the doctor.  
Middle income New Yorkers are not immune: one-third (35%) of respondents with annual household incomes between $50,000 and $100,000 experienced one or more symptoms of food insecurity. A Finger Lakes respondent shared, "We're in a two income household with a combined salary of $80,000 a year and are STILL living paycheck to paycheck because of the cost of food, increase on the price of gas, electric, utilities, health insurance and child care. This is not sustainable." (New York's median household income is $75,157.)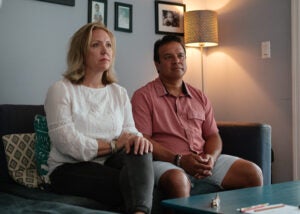 Families are struggling the most, and it's forcing them to make impossible choices. Forty percent of parents/caregivers have had to decide between purchasing food or paying for other necessities like diapers, rent or even keeping the lights on. One parent from NYC shared, "I had to choose between feeding my children or paying my light bill because there just isn't enough food resources out here." And these trade-offs are taking a huge toll on parents' mental health, with 68% of participants reporting feeling stress, anxiety or depression because of the struggle to afford food. 
Hunger is hitting home in all corners of our state, from rural farm houses to urban apartments and suburban subdivisions. Nearly three-quarters (73%) of the New Yorkers surveyed said it was harder to afford groceries than it was a year ago. There are a myriad of factors contributing to this hunger crisis, but one thing is clear: New Yorkers want our leaders to take bi-partisan action to address hunger, with nearly all (90%) agreeing that ending childhood hunger should be a top priority for the state's elected officials.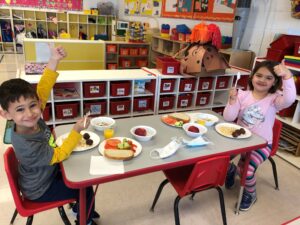 There are proven policies and programs that work and New Yorkers want to see them expanded to reach all the kids who need them.  Amongst many families who shared the positive impacts school meals have for their kids and families, one parent from Western New York shared, "During the pandemic having free meals at school really helped my family. School meals should be a part of what we pay for in taxes. No child/family should have to pay for meals at school regardless of income." New York has the opportunity to join other states, such as California, Colorado, Maine and most recently, Minnesota and New Mexico in passing and funding Healthy School Meals for All legislation – a policy that 90% of New Yorkers support. 
Strengthening SNAP and expanding the child tax credit are additional proven policies which make a real difference in reducing hunger for New Yorker's, and 88% of respondents wanted to see SNAP benefits increased to keep up with inflation. "Without SNAP assistance I would not be able to provide steady food for all my family and even with SNAP it takes a lot of budgeting," shared a Capital region respondent. Elected officials in New York should consider these and other popular policies that would make a real impact in reducing New Yorkers' struggle with hunger.
Ending childhood hunger is a top priority for all of us. When our kids are well-nourished, they're able to reach their full potential. Learn more about the ways you can help hungry kids in New York and across the U.S.