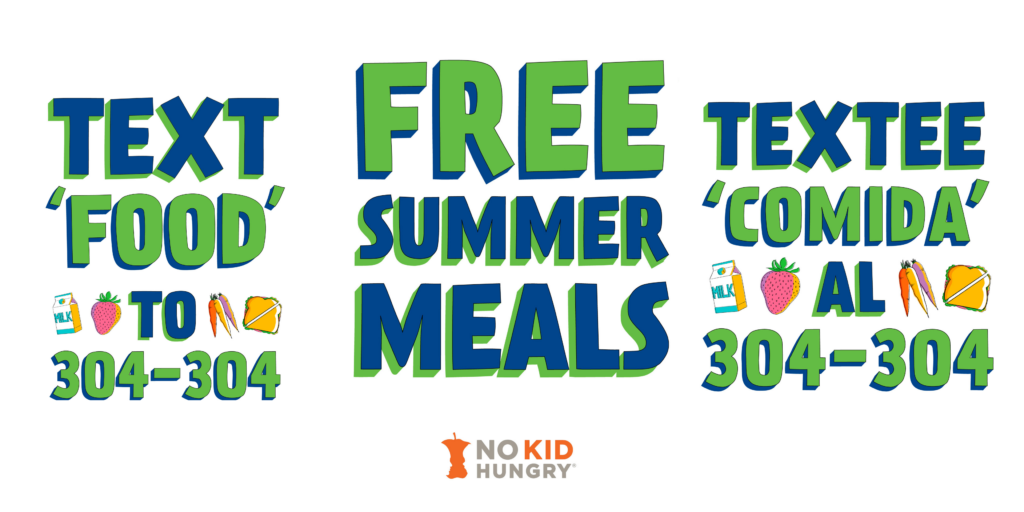 It's that time of year! For many kids across the Commonwealth, school is out and summer is here. And with summer break comes summer meals. School divisions and community organizations are excited and eager to feed their students this summer. However, due to programmatic changes at the federal level, meals this summer may look different than they have over the last 2 years. To help providers and families adjust to this transition, we've developed multiple resources to make sure that kids have access to the food that they need to thrive.
🚨Summer Meals Texting Hotline Update: The Summer Meals Texting Hotline Number is CHANGING!🚨
Communicating Summer Meals 2022 Operations Changes to Parents and Families 
Feeding a Crowd – Tips for Congregate Meal Service
SFSP & SSO Requirements – Comparison Chart Of Usual Vs. COVID-19 Waiver Operations
Summer 2022 Updates and Resources 
We know that each summer, food insecurity rates spike as kids lose access to school breakfast, lunch, and afterschool meals. We're so grateful to all meal sponsors and providers across Virginia for making sure all kids in our state have access to healthy meals all summer long.
Looking for guidance or support with your programs? Or have any questions about this summer that we haven't answered? We'd love to hear from you! Just submit a request through our simple inquiry form and we'll do our best to answer any questions you may have.